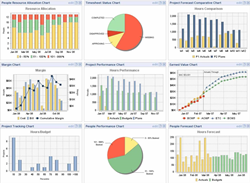 Dulles, VA (PRWEB) March 31, 2014
Unanet, a developer of services automation software that helps organizations manage people and projects for improved profitability, has announced that it has become a Silver Sponsor at the Scaling New Heights Conference, taking place on June 15-18 in San Antonio, TX.
This is Unanet's third year as a sponsor. Over 1,200 accounting professionals and consultants will attend to expand their knowledge of QuickBooks applications and have the opportunity to earn over 30 CPE credits. Attendees will also have a chance to see live demonstrations of complimentary software solutions such as Unanet in the exhibit hall. Robyn Burns, Unanet's Senior Consultant, plans on attending. Robyn, and other members of the Unanet Professional Services team, work with several hundred organizations using QuickBooks integrated with Unanet to provide a complete solution for project-based organizations. Unanet capabilities for project accounting and billing allows QuickBooks customer to avoid the need to migrate to more expensive specialist vertical industry accounting software.
In addition to meeting exhibitors, attendees can participate in over twenty different tracks and sessions, hands-on workshops and socialize with other professionals in their field during various networking events.
About Scaling New Heights
Scaling New Heights is a unique, Intuit-centric training experience that focuses on practical, cutting edge professional education, fostering networking relationships among the most successful QuickBooks consultants in the country and providing resources that empower consultants to grow their practices, expand their consulting services (e.g. by adopting software developed by you), master Intuit products, and maximize professional relationships.
About Unanet:
Unanet is a leading provider of Cloud or On-Premise software for project-based organizations. Unanet delivers skills management, resource planning, budgeting & forecasting, timesheets, expense reporting, billing & revenue recognition, and project management reporting. Over 1,000 organizations rely on Unanet to maximize staff utilization, reduce administrative costs by 90%, improve invoicing by 10X, and support forward decision-making for improved operations.