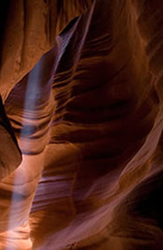 I had no ideas I could learn to read the landscape so vividly in such a short time. Geology comes to life in Utah. Each park has its story – having the interpretation made going there so much more meaningful. Without our guide, I could have missed it all!
Salt Lake City, UT (PRWEB) March 31, 2014
Grand Canyon, Bryce, Zion, Capitol Reef, and Grand Staircase-Escalante are national parks and monuments visited by top birding and wildlife company Naturalist Journeys on a recently-announced September 18-27 tour. Landscapes, geology, birding and natural history are topics covered by the company's expert guides as participants travel the classic Grand Circle route popular with International travelers. Naturalist Journeys owner and long-time expert guide, Peg Abbott, notes that Grand Canyon and its sister parks have global appeal. "We share this tour with a UK company, Travelling Naturalists, which has similar clients and style. Our collective clients are looking for the full national park experience of the American Southwest as they seek out birds and wildlife of the region," says Abbott.
Participants on the tour literally walk and drive through time, as billions of years of Earth's history are revealed along the way. "Geology is perhaps the top topic for this tour," says Abbott, a veteran of travel to seven continents who rates Utah's parks of the American Southwest as the best place on the planet to interpret landscapes. "The Grand Staircase is more than one park," she continues. "It's the ordered sequence of history recorded in rock layers across the region."
These layers set the stage for all life. Pat Lueders, the company's expert birder on the tour, enjoys the chase for avian species along the way. Last year she sleuthed out 103 species, including such iconic western species as American Dipper, Pinyon Jay, Golden Eagle, Prairie Falcon, and Canyon Wren. "We missed Roadrunner that year, a species on the northern edge of its range in Zion," Lueders laments, but smiles as she remembers spotting California Condors, now flying wild and free over the red-rock mesas, buttes, and plateaus that comprise the region.
In between the famous national parks, tour participants visit a few treasured but lesser-known sites such as Antelope Canyon, and take an all-day boat excursion on Lake Powell to Rainbow Bridge. Navajos called this sacred site the "rainbow of stone," and it truly is one of the wonders of the world.
More about Naturalist Journeys' Grand Canyon and Southwest Parks Nature and Birding Tour: This tour begins and ends in Salt Lake City, Utah, and is limited to 12 participants. For complete details, see http://www.naturalistjourneys.com/jcalendar/jc_SWparks14.htm.
More about Naturalist Journeys:
Naturalist Journeys LLC, a top birding and nature tour company, offers specialty small group tours and travel worldwide, from the western U.S. to Alaska, Hawaii and Florida, Trinidad and Tobago, Costa Rica, Panama, safaris in Africa and more. Naturalist Journey's guided nature and birding tours feature expert guides with decades of experience in birdwatching, travel photography and other forms of eco-tourism. Naturalist Journeys also offers hiking and adventure travel tours in many national parks and wildlife reserves, including the Galapagos, Antarctica and the Amazon.