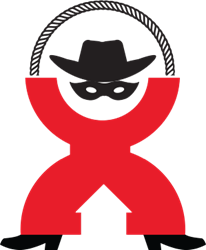 Don't Put Your Loan in Danger, Call The Loan Arranger
Denver, Colorado (PRWEB) April 02, 2014
Denver Mortgage Banker Jason M. Ruedy, also known as The Home Loan Arranger, recently launched a new, free mobile app that will help real estate agents, individuals looking to refinance, and individuals applying for new home loans gain instant access to industry trends, resources, valuable links, and informational videos.
With the help of 2 Cents Mobile, LLC, The Home Loan Arranger has developed a mobile app that allows his mortgage business to keep up with the latest technology in mobile marketing. This mobile app provides professionals involved in the mortgage industry with an easy and efficient method for assisting clients who want the best possible mortgages with the lowest possible interest rates and fees.
2 Cents Mobile, LLC is a mobile marketing solutions company that designs and develops mobile apps for small businesses. It was founded on the notion that mobile apps should be accessible to all businesses, no matter their size. A cloud -based framework is what 2 Cents Mobile, LLC utilizes to build apps that are robust, faster, and less expensive than they were in the past.
"I am very excited to announce my new mobile app launched on March 25, 2014. It is free to download, and it's going to make life a whole lot easier for professionals whose job involves finding the best possible mortgages for their clients. Individuals who want to stay updated on mortgage-related news, who want/need information on buying or refinancing a home with a mortgage and who want to have quick and easy access to industry related news will find the app extremely useful and helpful." - Jason M. Ruedy, The Home Loan Arranger
The mobile app, which is currently available to download for free on the Google Play Store and the iTunes App Store, contains the following: contact information, information about the services The Home Loan Arranger offers, easy access to The Home Loan Arranger's social media accounts and blog, tips on buying and/or refinancing a home, testimonials, industry trends and resources, valuable links for real estate agents, informational videos, and important notifications.
"Creating and launching a mobile app for The Home Loan Arranger was a great experience that will allow Mr. Ruedy to achieve significant exposure to professionals in the mortgage and real estate industries as well as provide others with truly valuable information and resources at a moment's notice." - Mathew Kelly, Owner, 2 Cents Mobile, LLC
About The Home Loan Arranger:
Mr. Jason M. Ruedy, also known as The Home Loan Arranger, has 20+ years experience in the mortgage business. His company was built around the crucial principles of hard work, discipline, and determination. The Home Loan Arranger evaluates client applications quickly and efficiently and structures loans with the best possible terms. Mr. Ruedy is successful in achieving loan closings for clients while meeting their highest expectations. Jason M. Ruedy is ranked #2 in the state of Colorado by Scotsman Guide, which is the leading resource for mortgage originators.
About 2 Cents Mobile, LLC:
2 Cents Mobile is owned by Mathew Kelly. The company was founded on the notion that mobile apps should be accessible and affordable for every small business. Using a cloud- based framework, 2 Cents Mobile, LLC builds apps that are robust, fast and less expensive than ever before. The company's mission is to enable small business owners to take advantage of the most powerful marketing ever invented: mobile marketing. The 2 Cents Mobile, LLC business model allows small business owners to utilize mobile marketing technology even if they do not understand or own a smart phone.
For media inquiries, please contact Mr. Jason M. Ruedy, "The Home Loan Arranger" or 2 Cents Mobile, LLC:
The Home Loan Arranger
512 Cook St #100
Denver, CO USA
Phone: (303) 862-4742
Toll Free: (877) 938-7501
http://www.thehomeloanarranger.com/
2 Cents Mobile, LLC
Mathew Kelly, Owner
Phone: (310-266-3498
http://www.2CentsMobile.com