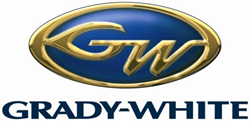 Southold, NY (PRWEB) March 31, 2014
Port of Egypt Marine is excited to announce that they will be hosting a property-wide open house event April 5-6. All are invited to come see the hotel and surrounding property and plan their next boating adventure.
This annual event will feature exclusive in-water demos of Grady-White Boats as well as a Boating Club seminar. There will also be refreshments and live music in the Heron Haror waterfront event space at Heron Suites. Attendees will also be able to go on property tours and get a feel for the facility and the area.
The North Fork, on the East End of Long Island, is a great vacation destination for boaters, families and all other types of vacationers. It has a variety of amazing attractions, including the pristine beaches, wineries, quaint villages, nature preserves and golf courses. There is always something for the whole family to enjoy.
Heron Suites is located at 62300 Main Rd. Route 25, Southold, NY 11971. To learn more about the open house event or to book a vacation at the hotel, call 631-407-0004 or visit their website at http://greenporthotelli.com/.
About the company:
The Heron Suites, part of the landmark Port of Egypt Marine property, is ideally located dockside at Southold Bay. It sits on the idyllic North Fork, on the East End of Long Island, near pristine bay beaches, farms, vineyards, nature preserves, golf courses, historic Greenport and ferries to Shelter Island and Connecticut. The 20 new, stylish suites can accommodate two to six people. Choose from one of their studios or one- and two-bedroom units, all fully modernized with the comforts of home. Lodging is available year-round and popular with those who boat, bike or hike. At Heron Suites, guests who may be attending a wedding, seeking a romantic getaway or are in search of a family vacation in nature's finest surroundings are sure to find exactly what they're looking for. To learn more, visit http://greenporthotelli.com/.