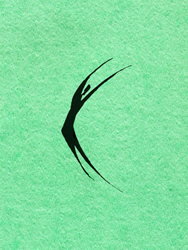 We choose the Damon Runyon Cancer Research Foundation because they fund the best young scientists to pursue cancer research and every single penny we donate goes toward the actual research program
Interlochen, MI (PRWEB) April 01, 2014
Organizers of "I Perform For," a free cancer benefit concert, announced today they will be presenting their third annual concert this Sunday, April 6, 2014 at 7:30 pm EST. Performing arts enthusiasts can view the invite-only performance online via a live broadcast stream.
A night of laughter, singing, dancing, and poetry, the audience will be entertained with 16 performances from a variety of talented performers. This year, the concert will again raise money for the Damon Runyon Cancer Foundation. Last year, the "I Perform For" concert raised just over $5000 for the Foundation.
"We choose the Damon Runyon Cancer Research Foundation because they fund the best young scientists to pursue cancer research and every single penny we donate goes toward the actual research program," said Kat Rudman, Director of "I Perform For." "Our performers are excited to showcase their talents to help contribute to a powerful and influential foundation that is searching for a cure to such a terrible disease."
Since 1946, the Damon Runyon Cancer Foundation has invested over $260 million in young scientists, including 11 Nobel Laureates and many leaders of major cancer centers across the United States. Because all administrative and fundraising costs are paid through an eternal Broadway ticketing service the organization operates, all donations during "I Perform For" go directly to the scientists and their research.
Interested contributors can donate via Facebook or directly through the "I Perform For" web site by clicking on the "Donate" tab. Event bracelets will be rewarded to donors who give $3.00 or more. Donors who give $100.00 or more will be acknowledged on the "I Perform For" website. There will also be event t-shirts for sale.
On Sunday evening, viewers can access the live stream of the performance by visiting the "2014 Concert" tab on "I Perform For" website or the "Ustream Live" tab via Facebook.
About "I Perform For"
Founded in 2012, "I Perform For" is a cancer benefit concert featuring a collection of music, poetry, acting and dance displayed by arts students in the Interlochen, Michigan area. All proceeds from the event will go toward the Damon Runyon Cancer Foundation for innovative cancer research.