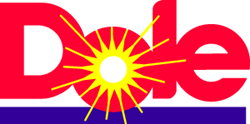 Los Angeles, Calif. (PRWEB) April 01, 2014
The sixth annual DOLE® California Cook-Off recipe contest is now accepting gas grilling recipes using at least one Dole Packaged Foods product at Dole.com/cookoff. One talented cooking enthusiast will take home $25,000 after competing in the live grand finale in Los Angeles, and win the respect of celebrity chef Ben Ford, foodie media and a panel of food-loving judges!
If you're a fan of healthy, GMO-free fruits and summertime grilling, you must have a unique, palate-pleasing recipe that incorporates a DOLE Packaged Food! Submit a bite-sized version and other innovative appetizers into the DOLE 2014 California Cook-Off recipe contest on Dole.com/cookoff now! The culinary team at Dole and Chef Ben Ford will be on the lookout for the top recipes that demonstrate the best use of DOLE Packaged Foods products, creativity, flavor and taste, ease of preparation, and presentation.
"Challenge yourself—whether you're a young adult learning your way around a grill, an expert at feeding your family, or a full-time worker bee who is challenged to eat healthfully throughout a busy schedule—$25,000 is at stake here and it could be yours! Visit Dole.com/cookoff and enter your best recipe today," said Chef Ben Ford.
Three finalists will then be selected from around the nation to experience sunny Los Angeles on June 28, where they will don official Cook-Off aprons and prepare their delectable Dole dish in front of inquisitive onlookers at Santa Monica Place and a panel of judges led by a renowned celebrity chef Ben Ford of Ford's Filling Station in Culver City, Calif. for a chance to win $25,000. The 2013 Dole California Cook-Off Champion, Ally Phillips of AllysKitchen.com, will be on hand to pass the torch onto this year's winner.
Hungry for the challenge and potential prize but nervous about preparing your dish alone in the lime light? Don't sweat it! During the final Cook-off, each finalist will receive support and assistance from a food blogger highly respected by the Dole Packaged Foods team. Additionally, you can review Ally's Cook-Off journey, thoughts and recommendations on what it takes to win on AllysKitchen.com.
Are you more of a master taster? Warm up that palate, as there is also a chance to win a spot on the judging panel! If you'd prefer to sit back and enjoy the fantastic competition by the three Cook-off finalists than fire up a grill of your own, enter the sweepstakes for a chance to win at Dole.com/cookoff.
For appetizing ideas on what to enter in the 2014 Dole California Cook-Off visit Facebook.com/DOLE or DOLE.com/Recipes. The 2014 DOLE California Cook-Off contest launched today, March 31, 2014 at 12 a.m. ET and closes on May 19, 2014. Submit at least one delicious appetizer, small plate or healthier portion sized dish that can be prepared in 60 minutes or less on a gas grill using at least one DOLE packaged product and no more than ten additional ingredients. Participation is simple – check out Dole.com/cookoff for more information and the official contest rules.
ABOUT DOLE PACKAGED FOODS
Dole Packaged Foods LLC, a subsidiary of Dole International Holdings, is a leader in sourcing, processing, distributing and marketing fruit products and healthy snacks throughout the world.
Dole markets a full line of canned, jarred, cup, frozen and dried fruit products and is an innovator in new forms of packaging and processing fruit. For more information please visit Dole.com.
###