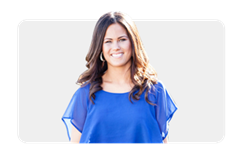 So Excited to expand and offer even more to the community.
San Diego, CA (PRWEB) April 02, 2014
Dr. Matt Hubbard, his entire chiropractic office and entire team, Convoy Village Chiropractic, have officially moved to a brand new, and much improved facility in San Diego and new name True Chiropractic. Dr. Matt Hubbard and the entire staff is very excited about the moves and the new facility, and so far customers are absolutely loving it as well thanks to the fact that there are so many more appointment times available now.
Of course there is another benefit to the new location as well; this new location is much larger than the previous so even more patients can be seen and helped every single day. The new office is substantially larger than before and as a result there are a lot more appointments available, so Dr. Matt Hubbard and his team are incredibly happy to be able to help heal even more people than they could before.
Whether you're a current patient or Dr. Matt Hubbard or another chiropractor, or haven't ever had a single chiropractic treatment, this is a great time to set up an appointment. There are a ton of health and wellness benefits to getting routine treatment by a skilled chiropractor like Dr. Hubbard and no matter what pains you suffer from, he will absolutely be able to help you feel better than you do right now.
True Chiropractic has been recognized as one of the best chiropractic practices in the San Diego area and this new location is absolutely going to help them keep improving their treatment. More and more patients are being seen every day and Convoy Village Chiropractic is happy to be able to see them all, largely in part to this new location. There is no doubt that this has brought a number of benefits to the practice, and now you as a patient will benefit too by being able to schedule more freely and you'll never have to worry about not getting in when you really need a treatment.
Check out Dr. Matt Hubbard and the new True Chiropractic facility today and see just how awesome the new location is. There is no better time to schedule your treatment so give them a call today and see what the buzz is all about. You should have no trouble getting an appointment soon, thanks to the new size, and you'll be feeling better in no time, so don't wait any longer.
True Chiropractic
4344 Convoy Street Suite C-1
San Diego, CA 92111
http://chiropractorsforsandiego.com
(858) 279-7300