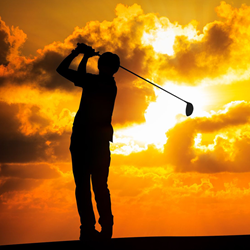 Real Services-Real Solutions-Real Estate!
VIERA, FLORIDA (PRWEB) April 01, 2014
On April 1, 2014, Lynn Stagl has re-published her real estate website to focus her time and effort assisting real estate customers buying or selling real estate in the Viera, Florida community. After extensive comparative market analysis, Lynn has determined that the Viera, Florida real estate market is truly an exceptional value at cost-effective prices compared to many comparable markets in other areas of Florida.
Viera, Florida offers close proximity to pristine beach communities along the Atlantic Ocean. Located within Brevard County, the Viera, Florida real estate market is a short ride to Disney's Cruise Line Port, NASA Space Coast, Nature Preserves, Walking Trails, Bike Paths, Kayaking, Deep-Sea Fishing, Bright Blue Skies, Sunshine & Moderate Winters, and endless Shopping Centers.
Several Viera, Florida luxury home communities are available. Residents enjoy clean streets, fresh air, pristine beaches, impeccably landscaped properties, surrounded by well-maintained golf courses, tennis courts, yachting, and the abundance of culture all co-existing in and around Viera, Florida.
In 2014, Viera, Florida is a perfect real estate strategy. Property values are stable and the community offers activities for residents of all ages. Children attend A-rated schools, families enjoy careers with benefits, and active seniors love the safety and security Viera, Florida offers.
Typically, within minutes of every home, residents can arrive at new shopping centers, flanked by niche merchants, professional business centers, highly-advanced medical care, and houses of worship for all denominations.
Lynn offers each real estate customer an exceptional work schedule, by making herself available from 8:00 a.m. until 8:00 p.m. seven days each week to communicate directly with buyers and sellers alike. If you prefer to work with an agent who answers the phone, schedules open-houses, produces exceptional marketing materials for each listing, responds to email in real-time, and promptly arranges walk-through for out of state buyers, schedules home inspection, and assists to coordinate closing schedules then contact Lynn Stagl today.