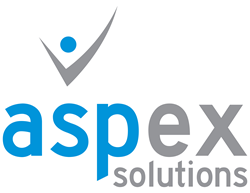 Like both 2012 and 2013, we expect 2014 to be our best sales year ever.
Chicago, IL (PRWEB) April 01, 2014
Aspex Solutions, the provider of AppliTrack, the leading K12 Talent Management System in the United States, today announced financial results for its fiscal 2014 first quarter which ended March 31, 2014. Sales in the first quarter of 2014 were higher than any previous Q1 since the company's inception in 1998, with just over $400,000 in new AppliTrack Talent Management Subscriptions being purchased. This figure only represents the first year revenue from these new subscriptions. Aspex Solutions enjoys an annual renewal rate of well over 99%.
A total of 157 annual subscriptions to AppliTrack products were received, with 94 K12 school systems becoming AppliTrack Recruiting clients for the first time. The remaining new subscriptions came from existing AppliTrack Recruiting clients who purchased AppliTrack HR Files, the paperless personnel file and employee evaluation solution and/or one or more of the AppliTrack Selection K12 applicant prescreening assessments- TeacherFit, JobFit, AdminFit, and TeacherFit SE.
This year's financial growth represented a 15% increase in sales over the same period in 2013.
K12JobSpot.com, the K12 job board that is free to both school systems and applicants, received over 828,000 unique visits during Q1 which, according to web traffic analysis firm, Compete.com, makes it the most popular K12 job board in the United States.
"I couldn't be more proud of the entire team at Aspex Solutions. Our company has one focus- our clients. This record financial growth is further evidence that our client-focus is not only good for our clients, but good for the AppliTrack platform, our company and our employees," said President and Founder, Abe Reese.
"As we work diligently and responsibly to promote the AppliTrack platform as the best-in-class, single-source, K12 Talent Management solution, we are thrilled to see that our growth is diversified and not solely dependent on any one solution," said Keith Westman, VP of Sales and Marketing. "Like both 2012 and 2013, we expect 2014 to be our best sales year ever."
About Aspex Solutions:
Aspex Solutions is a privately held company that was recently named to the 2013 Inc. 500 | 5000 list for the third consecutive year. Based in Chicago, Aspex Solutions' flagship solution, the AppliTrack Talent Management Suite, allows organizations of all types and sizes to automate hiring processes, maintain paperless personnel files, and test and evaluate employment applicants to quickly identify their likelihood of being successful employees. Aspex Solutions currently serves over 2,900 organizations, including 2,800 K12 school systems, throughout the United States and Canada. For more information about Aspex Solutions, please contact us at 1.888.667.1ASP or visit the company's Web site at http://www.AspexSolutions.com.