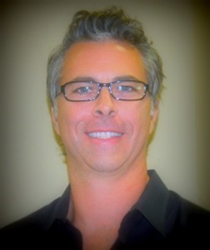 It is our mission to deliver the best service to the residents of Mansfield, TX.
Mansfield, TX (PRWEB) May 29, 2014
Dental work and proper oral hygiene is something that nobody should miss out on, but unfortunately due to bad experiences or other reasons many people simply never get the work they need done. Whether you've had a bad experience or have just been lazy, now is the time to get up and get ready to get your teeth taken care of by the professionals at the Mansfield Dental Center. Neglecting to take care of your own dental problems is a major problem, so do what you need to and make an appointment today to get your issues resolved.
Mansfield Dental Center has been in the area for many years and has become a well known choice for dentistry as a result. On top of being a respected and certified dental office, Mansfield Dental Center is now under brand new management that is dedicated to continuously improving the patient experience in any way possible. This is a big deal for any business, especially something that is as patient centered as a dentist office so if you want to really have a say in how things operate at your dentist the Mansfield Dental Center might be the place for you.
New management for the Mansfield Dental Center is absolutely a great step towards becoming the best dental choice in the Mansfield area. The new management team has made it absolutely clear that the number one focus is to continue improving patient-doctor relations so that everyone truly gets the service and treatment they're expecting and deserve. If you've ever had a bad experience at your dentist's office then this is the perfect chance to change things up, especially since you know that the new management at Mansfield Dental Center truly cares what you and other patients have to say about the service you get.
Whatever your reason for avoiding the dentist is, the Mansfield Dental Center would like the opportunity to alleviate your fears and concerns. They're committed and dedicated to giving you the best dental experience possible while also providing top level care and treatment for any issues you might have. Give them a call as soon as possible to get your first appointment scheduled, it might surprise you just how painless and simple many dental procedures can be when the dentist actually cares about helping you feel comfortable and pain free.
For More Information:
Mansfield Dental Center
1601 E Debbie Ln, Suite 1125,
Mansfield, TX 76063