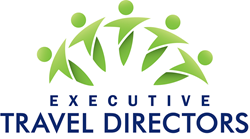 Chicago, IL (PRWEB) March 31, 2014
Every month,Executive Travel Directors (ETD) releases the "TD Toolbox" newsletter to each Independent Travel Director in its corporate event staff registry. Each edition of "TD Toolbox" serves as a resource for successful onsite meeting support professionals, offering tips and tricks for pre-program preparation to meeting execution. A recent "TD Toolbox" featured 3 items that make frequent business travel, particularly for meetings and events professionals, a little more seamless.
This protective smart phone case allows users to keep their phone, cash, ID, and hotel key card in the same place, eliminating the need to carry a purse or bulky wallet in transit or onsite of a meeting or event. Going through airport security is made easier by having identification and a (mobile) boarding pass in the same hand, rather than fumbling through carry-on baggage.
Nothing can initiate a feeling of slight panic like a dying mobile device and limited available outlets during a layover or in between meetings. This travel charger offers a rechargeable 2,200mAh internal battery, AC prongs that fold away for travel, universal USB port for charging most smartphones, and a 1 Amp circuit that rapidly charges mobile devices without the use of an outlet.
Living in hotel rooms for longer periods of time deprives business travelers of the luxuries of permanent homes, such as access to laundry detergent. Rather than lugging a bottle of liquid detergent in a suitcase, those traveling for work can pack these extremely compact laundry soap sheets. They dissolve easily in water (sink or washing machine) and are the size of a postage stamp.
Executive Travel Directors (ETD) is a Chicago-based company providing onsite logistical assistance to business meetings, incentive trips, and medical educational sessions. Since 1988, ETD has operated on respect for meeting planners and the success of their programs. ETD hosts a registry of over 2,000 Travel Directors and provides staff to more than 5,000 programs annually. For more information on Executive Travel Directors, please visit us at http://www.traveldirectors.com.