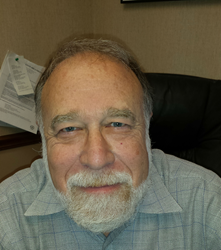 Vienna, VA (PRWEB) March 31, 2014
Dr. Richard Goldin, a periodontist in Vienna, VA, recently launched a new patient-centered website that provides extensive information on treatments like gum grafting, bone grafting and dental implants for Manassas and Vienna patients.
Patients with missing teeth who are seeking tooth replacements in Vienna and Manassas, VA can visit Dr. Goldin for dental implant options. As found on his website, Dr. Goldin not only offers traditional dental implants and implant supported dentures, but patients can receive additional treatments to increase implant success such as gum disease treatment, bone grafting, sinus lifts, and ongoing periodontal maintenance.
The number one cause of tooth loss is gum disease, and as a periodontist who focuses on gum health, Dr. Goldin's website is designed to educate patients on gum disease symptoms, prevention and treatment. Along with tooth loss and bone deterioration, periodontitis also leads to gum recession. Dr. Goldin offers multiple gum grafting treatment options to fix receding gums in Manassas and Vienna.
To learn more about treatment options for missing teeth, gum recession, bone degeneration and other oral health symptoms please visit Dr. Goldin's new site at http://www.richardgoldindds.com or call (703) 991-0950 to schedule a consultation with this periodontist in Vienna, VA.
About the Doctor
Richard Goldin, DDS is a periodontist offering personalized dental care for patients in Vienna and Manassas, VA. Dr. Goldin received his certificate in Periodontics from New York University and continues to take education courses. He is the director of Mmom, a medical mission group that travels to the Philippines. Dr. Goldin offers patients state-of-the-art periodontal care with a gentle and conservative approach. He works hard to ensure each patient receives the care they need without unnecessary procedures or cost and offers a variety of periodontal services, including dental implants, bone grafting, gum grafting, periodontal plastic surgery, sedation, TMJ, bruxism, and osseous surgery. To learn more about his dental services please visit http://www.richardgoldindds.com and call 703-991-0950.