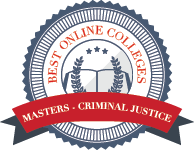 (PRWEB) March 31, 2014
BestOnlineColleges.org is an online educational resource for students. The website seeks to help new students during their college search by providing an analysis of what degree paths are actually available to them, with an emphasis on distance learning. By combining educational data with surveys and academic resources, the website evaluates and ranks the best places in the U.S. for online degree programs of all subjects.
The Top Online Criminal Justice Masters Programs
The criminal justice system requires the coordinated action of a large number of people and is at the forefront of public health and safety in the United States. The Bureau of Justice Statistics reports that at the close of 2010 there were 400,000 federal offenders under some type of correctional control. On top of that, 14% of offenders released from federal prison in 2008 ended up back in jail by 2011. At the local level, hundreds of serious and lesser crimes are committed every day that require processing through the criminal justice system.
Criminal justice is a robust field with many professional opportunities in a variety of establishments like court houses, prisons, and administrative police facilities. Graduate-level education in the discipline is well-developed and offered online in several specialties. Since graduate work in criminal justice often focuses on developing deep theoretical and technical knowledge in a specific niche, it can often be completed online with as much effectiveness as in a physical classroom. This news is beneficial both for students who want to advance their careers and for the criminal justice system, which needs more people at the upper echelon to influence policy and manage the larger justice pipeline.
BestOnlineColleges.org has compiled and analyzed data from the National Center for Education Statistics (NCES) in order to create a thorough list of the 2014 Best Online Masters in Criminal Justice Degree Programs. The list integrates detailed insight into the enrollment, retention, and graduation rates of each program in addition to special consideration into the breadth its specializations. There are 31 schools on this year's list.
BestOnlineColleges.org's Best Online Masters in Criminal Justice Degree Programs of 2014 is published at: http://bestonlinecolleges.org/best-online-masters-in-criminal-justice-degree-programs/. Schools featured include:
Albany State University
Angelo State University
Aspen University
Colorado Technical University
Concordia University--Saint Paul
Delta State University
DeSales University
Everest University--Brandon
Faulkner University
Florida International University
Hodges University
Indiana State University
Kaplan University--Augusta Campus
Kaplan University--Council Bluffs Campus
Kaplan UNiversity--Mason City Campus
Lewis University
LIU-Riverhead
Monroe College
Northern Michigan University
Slippery rock University of Pennsylvania
Southeast Missouri State University
St. John's University--New York
Tarleton State University
Texas A&M International University
Trine University
University of Alaska Fairbanks
University of Central Oklahoma
University of Cincinnati
University of Colorado--Colorado Springs
University of Louisville
Urbana University