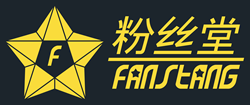 Hollywood, CA (PRWEB) April 01, 2014
On February 17th, 2014, FansTang, a Hollywood-based cross-platform media and entertainment company, will launch its new China-focused daily online show "Hollywood at Your Doorstep" on Tencent, China's largest and most used Internet service portal.
Designed specifically with the Chinese market in mind, the show airs seven days a week, featuring strategically selected, China-relevant content produced directly from Fanstang's studio in Hollywood. The show is integrated into Fanstang's social media content platform, which is the largest reaching online Hollywood social media content platform in China.
Aimed to serve as China's source for breaking Hollywood news, in addition to daily entertainment news, the show also includes interview segments featuring U.S. celebrities with high popularity in China. Additional content will also include coverage of red carpet events, award shows, movie premieres, press junkets, visits to TV and movie sets, and special events.
As China's economy continues to grow rapidly, with projections to surpass the U.S. in the next five to ten years, the Chinese market will become the predominant growth engine in the entertainment industry. Traditional TV, radio and print media is not a primary source of entertainment for Chinese under-35, due to the lack of available content that appeals to this demographic. Instead, social media has gained tremendous momentum over the past few years to become the best way to reach coveted demographics – FansTang's productions fill this void, bringing the best of Hollywood to the world's most important market.
In December, 2013, prior to launching "Hollywood at Your Doorstep," FansTang partnered with Dragon TV, a subsidiary of Shanghai Media Group (SMG), to launch the first-ever Hollywood news segment to be broadcast on a major nationwide Chinese network in prime-time, reaching millions of viewers daily. The Show is now the most watched daily Hollywood content on TV in China.
Utilizing the new and existing platforms, FansTang can now integrate celebrities, Hollywood films, and TV shows to create integrated brand promotion through TV, online video, social media and live events.
About FansTang
FansTang, a wholly owned subsidiary of China Branding Group (CBG), is a China-focused cross-platform media and entertainment company. Striving to be the most direct link between the Chinese market and Hollywood, the company provides a full range of cross-platform content and related services including TV and online video programming, social media content creation and management, live events, data analysis, celebrity commercial activities and film marketing.
FansTang is the largest management firm for China-specific social media accounts for U.S. celebrities, and a source for exclusive live celebrity events throughout China. In addition, the company utilizes its comprehensive platforms to gather data from over 65 million active Chinese users. This data consists of information and analysis of fan awareness, demographics, location, and engagement. It provides marketing guidance and a unique perspective to businesses with interests in the Chinese market.
For more information, please visit us at http://www.chinabrandinggroup.com, and at Sina Weibo http://www.weibo.com/fanstangvip
About Tencent
Tencent, Inc. is China's largest and most-used Internet service portal. It currently provides value-added Internet, mobile and telecom services and online advertising under the strategic goal of providing users with "one-stop online lifestyle services." Tencent's leading platforms include, QQ (QQ Instant Messenger), WeChat, QQ.com, QQ Games, Qzone, 3g.QQ.com, SoSo, PaiPai and Tenpay. As of December 31, 2012, there were 798.2 million active QQ user accounts, while its peak concurrent users reached 176.4 million.
Guided by its mission to enhance the quality of human life through Internet services, Tencent's platforms bring together China's largest Internet community and meet the various needs of Internet users, including communication, information, entertainment, e-commerce and others.