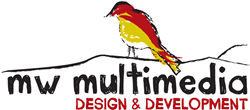 We are very excited to have Michael taking on this larger role. His focus on and understanding of user interface design and user experience underlines our belief that success often hinges on excellent user experience.
Ventura, CA (PRWEB) March 31, 2014
MW Multimedia Design and Development, a Ventura-based web application development, design, multimedia and marketing agency, has named Michael Grosfeld its Creative Director.
"We have worked extensively with Michael over the past several years, and he has been instrumental in our company's growth and success," notes Merrill Whatley, Founder and President of MW Multimedia. "His vision and focus, especially in the area of user interface design and user experience, have helped us to create software which is not only beautiful but easy to use for our users."
Mr. Grosfeld will oversee aspects of website design in the firm and will also have a pronounced relationship with the development division, bringing his years of end-user design experience to bear on company products going forward.
"We've been very proud of our software development, and due to the rate of growth and expansion of our software-as-a-service offerings we feel that it's important to have someone of Michael's talent and work ethic to direct the UI and UX aspects of these products," adds Whatley, referring to the company's Membership Vision line of software as well as standalone online payment systems.
Additionally, Grosfeld will direct the web design process for the company's web marketing clients.
"I couldn't be happier than to be working in this environment and with this team," says Grosfeld. "We have some wonderful products in development, and we will continue to focus on freeing our clients to focus on their mission by creating tools that not only liberate them from some of technology's resource-consuming demands but also allow technology to enhance the work they are doing."
"This is a perfect fit," says Whatley. "The combination of Michael's technical knowledge and his sense of design will benefit our clients and their constituents in numerous ways."
Whatley adds, "His new role and deeper interaction with the development team also allows us to accelerate our next round of software releases, bringing new features faster to our clients."
About MW Multimedia Design and Development, Inc
MW Multimedia Design and Development is a web application development, web design, multimedia development and marketing agency based in Ventura, CA. The company specializes in finding ways to engage and grow an audience not only for churches but also for companies and individuals in other industries and walks of life.
MW Multimedia integrates multiple APIs and features into software-as-a-service products to help clients reach people wherever they may be. Learn more at http://mwmultimedia.com/ or by calling (805) 626-0143.