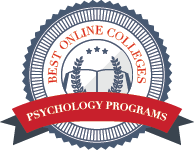 (PRWEB) March 31, 2014
BestOnlineColleges.org is a pioneer in providing online education resources for prospective students. Our goal is to help students during the college search by providing an objective and thoughtful analysis of the degree options available to them via the Internet. We take nationally-available data and analyze, describe, and rank America's best online degree programs in many different subjects.
The Top Online Psychology Degree Programs
According to an American Psychological Association (APA) survey, the numbers of Americans reporting extreme stress in their lives has been steady since 2009: 20% of people surveyed by the association in 2012 reported that their stress level was 8 or higher on a 10-point scale, compared to 23% in 2009. Psychologists work in a variety of environments to analyze and maintain the mental wellness of patients, whether they are employees of a company, members of a family, or children in high school. In these settings they focus on stress identification and coping mechanisms. Psychologists are versatile, however, and can also work in areas like business advertising or consumer-product interaction.
Psychology is a very textbook discipline in that its core fundamental theories are well-documented and well-delivered through text. This makes independent online psychology education a viable choice for students who prefer a self-paced and tailored course of study. Especially because psychology is such a broad field, online programs allow people to easily mix and match several interests and electives into a curriculum that meshes with their interests and career goals. Often, students can "create their own" specialization by coming two seemingly unrelated fields in a new, unique way through the psychological lens.
BestOnlineColleges.org has analyzed data from the National Center for Education Statistics (NCES) to create a thoughtful list of the 2014 Best Online Psychology Degree Programs. The list incorporates thorough research into everything from a school's enrollment and graduation rates to the quality and accreditation of its specialty psychology programs. There are a total of 21 schools ranked.
BestOnlineCollege.org's Best Online Psychology Degree Programs of 2014 is published at: http://www.bestonlinecolleges.org/best-online-psychology-degree-programs/. Schools featured include:
Barclay College
Eastern Kentucky University
Granite State College
Indiana Institute of Technology
Lynn University
Middle Tennessee State University
Northeast Community College
Ohio Christian University
Palo Alto University
Pennsylvania State University--Penn State Shenango
Rivier University
Saybrook University
Sinclair Community College
Sofia University
The Chicago School of Professional Psychology at Chicago
The Sage Colleges
University of Hawaii at Hilo
University of Maine at Presque Isle
Waldorf College
West Hills College-Lemoore
William Peace University