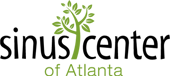 With balloon sinuplasty, we can open things up without removing the nasal lining, so you don't have the crusting and scar formation, so patients heal faster and their sinuses remain open. This is the future of surgical intervention for sinuses.
Atlanta, GA (PRWEB) March 31, 2014
Each year, more than 50 million Americans suffer from seasonal allergies and reactions to pollen, a condition called hay fever. Although most of those with allergies developed them in childhood or early adulthood, many people can and do develop them later in life.
The common symptoms are itchy and red eyes, runny nose, headaches, sneezing, congestion, and coughing. Many suffer from severe symptoms including ear symptoms, sinusitis, postnasal drainage, persistent cough and hoarseness, chronic face pain, sinusitis, and breathing problems.
The Sinus Center of Atlanta answers questions about seasonal allergies and offers new insight, recommendations and treatment options to deal with allergies this Spring.
What are the causes of spring allergies?
There are many causes of spring allergies but the biggest cause is pollen. Pollen are grains released into the air by trees and grasses. Grass pollens are the most potent allergen known, and are highly allergenic even at very low levels. In the Southeast, grass pollens may be found the majority of the year and are most prevalent beginning in the spring and continuing through the fall.
There are many people that are allergic to pollen. If the pollen grains get into the nose and throat of someone who is allergic, then it sends the immune system into overdrive. The immune system releases antibodies to attack the pollen grains and then chemicals are released into the blood. These chemicals, called histamines, trigger the symptoms of itchy and red eyes, runny nose, and other symptoms.
Can you avoid pollen or allergens?
Pollen can travel for miles and therefore it can be difficult to avoid. The higher the pollen count in your area, the worse it can be. The pollen count measures the amount of allergens in the air in grains per cubic meter. The pollen count varies by location and day. You can find out the daily pollen count in your area by watching local weather forecast or by visiting the Sinus Center of Atlanta - Daily Pollen Forecast page at http://www.atlantasinus.com.
Some people open windows in their house to try to clear the air of allergens. If you are allergic to pollen, this may make the problem worse because you may be letting more pollen and allergens in, rather than out.
What are some preventive strategies?

Avoid the outdoors between 5 - 10 AM when pollen counts are at the highest.
Taking an antihistamine 1 hour before taking part in outdoor activities may help (please check with your doctor before taking any medications).
Shower immediately after taking part in outdoor activities. This will rinse the pollen off your skin and out of your hair.
If you have grass around your house, keep it cut short. Grass pollenates when it gets taller.
Keep windows in your home and car closed to lower exposure to pollen.
Be aware that pollen can be brought indoors on people and pets. Take a shower before going to bed to wash off allergens from your skin and hair.
If you are mowing the lawn, consider having someone else mow your lawn instead. If you must do it yourself, wear a mask and goggles.
Are there other symptoms if you suffer from more severe allergies?
Many people suffer from more severe symptoms and symptoms that cannot be reduced by prevention or medication. These symptoms include ear symptoms, sinusitis, postnasal drainage, persistent cough and hoarseness. Some people experience chronic face pain which could be sinusitis.
What should you do if you suffer from allergies?
The Sinus Center of Atlanta recommends that the first thing you should do is get tested to determine which specific allergen is causing the symptoms.
Allergies can be determined by drawing blood, known a RAST blood work, and by skin testing. The two main types of skin testing are prick testing and intradermal testing. The advantage of prick testing is that it does not require needles and therefore can be used for pediatric patients. The advantage of intradermal testing is that it may allow more specific determination of the level of allergy sensitivity.
Allergies can affect the lungs in many ways. Allergies have an adverse effect on asthma. As part of a complete evaluation of your allergies, pulmonary function tests (PFTs) may be performed. PFTs evaluate how well your lungs work. The test determines how much air your lungs can hold and how quickly you can move air in and out of your lungs. The test can diagnose lung disease, measure severity of lung problems and check to see how well treatment for a lung disease is working. The Sinus Center of Atlanta offers all types of testing.
What are my treatment options?
After an evaluation, patients may be prescribed allergy drops or other treatments depending on the severity of the allergies.
For patients suffering from chronic or recurring sinusitis without relief from extended courses of medical therapy, procedures to alleviate the obstructed sinus openings are considered. Traditional treatments, include Endoscopic Sinus Surgery, which removes anatomical and pathological obstructions associated with sinusitis in order to restore normal clearance of the sinuses.
For selected patients, there is now a less invasive treatment option for treatment of blocked sinuses called Balloon Sinuplasty.
What is Balloon Sinuplasty Technology?
The Sinus Center of Atlanta believes that Balloon Sinuplasty may be just what you need to permanently end seasonal allergies.
Balloon Sinuplasty is a minimally invasive, catheter-based system for patients suffering from sinusitis that can completely cure sever sinus infections. The FDA-cleared technology uses a small, flexible, sinus balloon catheter to open up blocked sinus passageways, restoring normal sinus drainage. When the sinus balloon is inflated, it gently restructures and widens the walls of the passageway while maintaining the integrity of the sinus lining. There is minimal bleeding, and many patients have been able to return to normal activities within 24 hours.
Dr. Herman, of the Sinus Center of Atlanta, explains that these procedures have many advantages over the previous methods and can provide immediate relief to patients suffering from sinus pressure, sinus headaches, and sinus infections. "With balloon sinuplasty," he says, "we can open things up without removing the nasal lining, so you don't have the crusting and scar formation, so patients heal faster and their sinuses remain open. This is the future of surgical intervention for sinuses. It allows us to get better results, less pain, and a faster return to normal life."
How can Sinus Center of Atlanta help?
The expert physicians of the Sinus Center of Atlanta are specially trained and certified in treating a wide range of sinus and allergy conditions and have extensive knowledge about balloon sinuplasty. The doctors are some of Atlanta's finest Board-Certified Otolaryngologists (Ear, Nose and Throat specialists) with special interest in the treatment and management of sinus pain, sinus infection, snoring treatment, sleep apnea, and other related conditions. They are dedicated to their patients' health and will work with them to provide the best treatment options to effectively manage a variety of conditions.
Please visit http://www.AtlantaSinus.com and complete a free sinus evaluation quiz or for more information.