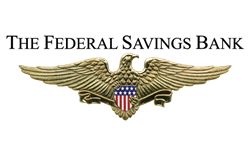 Most importantly, one should clear all the clutter the home so buyers can see themselves living in the space.
Chicago, IL (PRWEB) March 31, 2014
Selling a home takes work. From drawing in buyers to closing the deal, there is a lot to consider when selling a home and moving into a new property. The Federal Savings Bank has summarized some quick tips to help homeowners sell their property faster, especially given that spring is upon us!
Find the sweet spot
When pricing a home for listing, it's crucial that one does not set the bar too high and turn away buyers while ensuring that the right value is advertised. To find the right price - the sweet spot that will attract the most prospective buyers – one should utilize the help of real estate experts. The best way to approach pricing is to do some research in addition to employing the help of an agent. Search for other homes that are for sale in the same neighborhood and try to find something that is comparable. One should also check prices of comps that recently sold. While sellers may want to set the listing price at a certain level, it is important to factor in market conditions and other homes for sale.
Clear the clutter
When showing a home to prospective buyers, it should be pristine. That means cleaning every room and potentially doing a little redecorating or painting. Most importantly, one should clear all the clutter the home so buyers can see themselves living in the space.
Have an online presence
Most homebuyers are searching for homes online, be sure to list the property on a realtors MLS so that house hunters can easily view it. Be sure to have good photos of the exterior of the home and each room. Having an attractive listing page online can attract potential buyers. One will also want to ensure that their listing has proper grammar and no spelling mistakes.
Find financial order
When finally selling the home, one needs to ensure that they will be able to find a place to live after they complete the transaction. If desiring to move into a larger home or to a new state, the home seller will likely need to apply for a new mortgage. For your new home purchase, go over financial records and talk to a lender to see what type of mortgage is obtainable.
Contact The Federal Savings Bank, a veteran owned bank, to find out more about home buying programs and mortgage options.