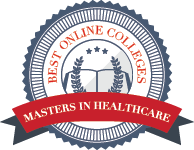 (PRWEB) March 31, 2014
BestOnlineColleges.org is an online educational resources for students. Using data from nationally recognized educational institutions, the site compiles, analyzes, and ultimately ranks the best online degree programs in different subjects with the United States. Its goal is to help students looking for a college education to explore the online learning landscape in an informed and guided way.
The Top Online Masters in Healthcare Degree Programs
Healthcare is an extremely broad field and encompasses a complex system which is often a sizable chunk of a nation's economy. According to a report prepared for the United States Department of Health and Human Services, it is well known that the rate of growth of U.S. healthcare spending has actually outpaced the growth of the country's gross domestic product, the rate of inflation, and the growth of its population. By 2015, total spending on health in the U.S. is projected to reach 20% of its GDP, or $4 trillion. Generally, this trend translates into a high demand for healthcare professionals with specialized education including nurses, physicians, pharmacists, educators, medical specialists, psychologists, and therapists.
Graduate level education in healthcare is always targeted towards an extremely specific and theoretical area of study. This can include an emphasis in things like management, nursing, or community healthcare education. The principles found in most master's level healthcare programs can be effectively studied online, which allows professionals in the field to continue building work experience while advancing their educational credentials.
BestOnlineColleges.org has published the 2014 Best Online Masters in Healthcare Degree Programs. The list includes 34 schools and combines elements like enrollment statistics and retention rates with analysis of publicly available data from the National Center of Education Statistics (NCES). The list is published at http://www.bestonlinecolleges.org/best-online-masters-in-healthcare-degree-programs/. Featured schools include:
American Sentinel University
Argosy University-Phoenix Online Division
Bellhaven University
Carnegie Mellon University
Clarkson College
Florida Institute of Technology--Florida Tech Online
Friends University
Graceland University--Lamoni
Grantham University
Indiana Wesleyan University
Louisiana State University-Shreveport
Montana State University Billings
Morehead State University
New England College
New York Medical College
Pennsylvania State University
Pennsylvania State University--Penn State Harrisburg
Rosalind Franklin University of Medicine and Science
Rush University
Sacred Heart University
Saint Joseph's University
Salve Regina University
Seton Hall University
South University--Savannah Online
Southern Nazarene University
Texas Tech University Health Sciences Center
Trinity University
University of Management and Technology
University of Mississippi
University of Saint Mary
University of Southern Indiana
University of St. Francis
Utica College
West Chester University of Pennsylvania