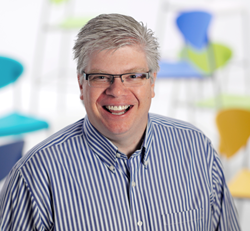 Engage Mobile wants to address how we can help schools better prepare kids and ensure they have the skill sets we and others need to help fuel growth for the city and for our businesses.
Kansas City, MO (PRWEB) April 01, 2014
Business leaders know that staying on top of the newest technology is key to operating a successful company.
But helping to raise up the next generation of people who can implement that technology is perhaps even more important.
Toward that end, Kansas City, Mo.-based Engage Mobile Solutions, an award-winning mobile strategy, mobile development and mobile marketing firm, is excited to announce a key role in a local effort to educate students about technology.
"Technology pushes mankind forward, and while computers are a part of that growth today, the concept is really so much more than that," said Matthew Barksdale, president of Kansas City, Mo.-based Engage Mobile.
"Engage Mobile wants to address how we can help schools better prepare kids and ensure they have the skill sets we and others need to help fuel growth for the city and for our businesses," Barksdale said, noting that the growing Information Technology (IT) industry isn't just a marketplace for computer programmers.
The company will be a part of Liberty Missouri Public School District's inaugural Tech Night on April 2. Students and parents are invited to the event, which targets youth from 6th to 12th grades, that takes place from 6-8:30 p.m. at Liberty North High School in Liberty, Mo.
Engage Mobile will help kick off Tech Night shortly after 6 p.m. by presenting the keynote address that focuses on how technology spans all generations and all industries. Barksdale and Nathan Haley, solutions delivery manager of Engage Mobile, will highlight how technology is imperative to any business and is woven through every career.
"Kids think that a career in technology means sitting behind a computer all day, but technology is the application of ideas to do something in a new or more efficient way," Barksdale notes. "It really cuts across all industries."
In the keynote address, Barksdale and Haley will look at multiple companies and industries to show how technology is critical for nearly every sector of the economy. They will highlight artists, a local moving and storage company
(http://www.1800moovers.com), a local custom metal nameplate manufacturing company, (http://www.holland1916.com) and the agriculture industry to demonstrate how technology involves more than just programming computers.
"We want students to understand that technology of all types is coming down to the most basic of jobs and making those industries better and more efficient," Barksdale said. "Technology touches every part of our lives, from the airbags in your car to the materials in your shoes to the food we eat every day."
All students are encouraged to attend Tech Night, not just those considering a career in technology. In fact, the school district hopes to draw people who are interested in using technology simply to learn life skills. "We see such a need in the Kansas City region and in our society to help support the tech industry and provide opportunities for kids," says Colleen Jones, director of college career readiness and community partnerships for Liberty Public Schools. "A big part of it is helping kids make connections with businesses and organizations out there and to provide more information to our students."
At the event, area businesses and universities will be on hand throughout the night sponsoring about 20 informational booths. Tech Night will also feature "Hands-on Sessions" that will get kids thinking about the myriad of ways that technology can be used.
Engage Mobile will host a booth and showcase cutting-edge technology as well as highlighting historically important pieces of the mobile industry. Students and parents will have the unique opportunity to try Google Glass, a wearable computer that looks like eyeglasses which Engage Mobile is testing for Google.
Engage Mobile has a history of helping kids with careers in technology. Last year the company offered four paid summer internships at its world headquarters in downtown Kansas City. The company will offer four more summer internship opportunities for 2014, Barksdale said.
As interns, students will have the chance to do everything from computer programming to marketing, he said. "We want to offer kids a real-world experience that will give them exposure to the business world while at the same time doing great things that help us in our business," he said. The company will offer both full-time and part-time summer internships dependent upon students' schedules.
About Engage Mobile Solutions
Engage Mobile Solutions is an award-winning mobile app and mobile software development company with a focus on mobile strategy and mobile marketing. Based in Kansas City, Mo., the firm helps companies leverage mobile technology and marketing to drive profitability through increasing revenue, decreasing costs and managing risk. For more information about Engage Mobile Solutions, visit http://www.engagemobile.com or contact Matthew Barksdale at mbarksdale(at)engagemobile(dot)com.