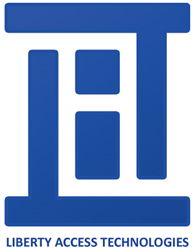 Santa Barbara, CA (PRWEB) March 31, 2014
Liberty Access Technologies (LAT), a Liberty PlugIns, Inc. subsidiary, announced today that it has received a patent allowance from the US Patent Office for techniques that enable parking multi-space meters and payment kiosks to accept payment for electric vehicle (EV) charging sessions and to control these sessions. These techniques will facilitate the growth of cost effective EV charging infrastructure in the parking industry by making effective use of existing systems.
Liberty's patent outlines a number of techniques that will enable multi space meters (MSMs) to accept revenue and control an EV charging session both directly and indirectly for pay-by-space and pay-and-display applications.
"The parking industry has a tremendous role to play in providing EV charging where people really need it." says Chris Outwater, President of LAT. "An EV charging session is a matter of hours, not minutes, and drivers will want to use the time they spend shopping and dining to "top up" their EV. Giving lot owners and operators the ability to use their existing revenue collection systems to provide EV charging services to their customers will speed the growth of this critical sector."
About Liberty Access Technologies.
Liberty Access Technologies specializes in access, data and energy control systems for electric vehicle charging in commercial parking, workplace and multi-tenant dwellings. LAT's Synchronous Code Generation technology enables secure charging without expensive networks, and Hydra provides cost effective solutions for workplace, fleet and multi-tenant dwelling EV charging. For more information, visit the website at http://www.libertyaccesstechnologies.com.