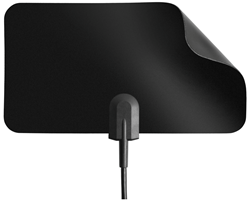 Gaithersburg, MD (PRWEB) April 02, 2014
Paper thin HDTV antennas that are light and slide into any location have become very popular with the United States TV audience. Mainly because it catches any signal within a 35 mile radius and delivers full 1080p High Definition video.
HDCat, a manufacturer of HDTV essentials, has just launched its range of Indoor HDTV antennas and aptly named it: Leopard. Leopards are fast, agile, and blend in perfectly with their surroundings.
Backed with a full one year warranty, their antennas are currently available only on Amazon.com. They claim their installation procedure is as simple as: unwrap, plugin, and scan for channels.
These antennas help people save almost $50 a month in cable TV charges and are perfect for a bedroom TV for viewing standard cable channels without having to pay a monthly fee ever again. The expected life-span of their antennas is about 8-9 years.
These HDTV antennas look good sitting next to a television because they are not your typical cookie cutter rabbit ear design. They are flat in design and very thin, so they can be installed anywhere.