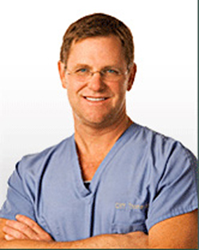 "Imagine for a Moment What It Would Be Like to Get Rid of Those Diabetes Pills!"
Houston, TX (PRWEB) April 06, 2014
Dr. Clifton Thomas, a bariatric surgeon with over 25 years of experience in Houston, TX now offers a surgical procedure that benefits people who are overweight and suffers from Diabetes.
This surgical procedure known as the sleeve gastrectomy, can help reverse the effects of diabetes, giving diabetics who also suffer from obesity, normal blood sugar without needing injections or pills.
During the sleeve gastrectomy surgery, the stomach is reduced by two-thirds of its original size. That leaves the upper one-third in a tube shape, allowing the patient to get satisfied on just 4-6 ounces of food.
Tim Hobson, a patient of Dr. Thomas, and a suffering diabetic, was on 100 units of insulin – 50 units in the morning, and 50 units at night. He was also on high blood pressure medication and various other prescription pills.
Now, one year after having the sleeve gastrectomy procedure, Tim has lost 90 lbs and is off all medications completely.
So how does this procedure reverse diabetes?
As Dr. Thomas explains, "There is something fascinating that takes place in the body after the sleeve gastrectomy. Chemical changes occur within the body that cause everything to reset; including the body's resistance to insulin, which can lead to diabetes."
More than 80% of diabetes cases are resolved with either the gastric bypass or the sleeve gastrectomy.
You can see videos of Tim's amazing story after surgery at liveinsulinfree.com.
Dr. Thomas offers a free copy of his bestselling book "Skinny Jeans...at Last", for those who schedule a one on one consultation with him. The book explains the procedure and offers some simple eating rules that help to maintain long term weight loss success.
During the consultation, he will discuss the sleeve gastrectomy procedure in detail, answer any questions, and help that person determine if they are a good candidate for the the sleeve gastrectomy procedure.
Dr. Clifton Thomas is bariatric surgeon with over 25 years of experience in Houston bariatric surgery. He's been featured on TLC's documentary show "the Half Ton Mom" and "the Half Ton Dad". He's the author of the best selling book "Skinny Jeans...at Last".