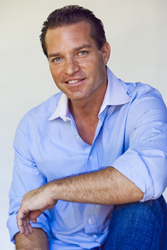 I admire Mr. Trumps strong ideals. If you've started, stop smoking.
Los Angeles, CA (PRWEB) April 07, 2014
Donald Trump is considered by many to be a shrewd and savvy businessman. Freedom Laser Therapy believes him to also be an intelligent person. When it came to smoking, Trump never started.
If anyone knows about credit, it's Donald Trump; and The Donald is giving credit to his brother for helping mold his behavior. They say with age comes wisdom; and Donald Trump's older brother Fred Jr. appears to have had his share when he told his little brother: "Don't ever smoke, don't ever drink." — something Trump shared with Piers Morgan on "CNN Piers Morgan Tonight. "I say that to my kids now – no drinking, no drugs, no alcohol. So far my kids have been following my lead." In the same heartfelt interview, Trump shared, "I had an older brother named Fred, who was a great guy, a handsome guy – the most handsome guy that you've ever seen. He had everything going: he loved flying airplanes, he was a professional pilot. Somewhere along the line, I think he was in college, he started drinking. It got worse and worse. He also smoked a lot. He was one of my great teachers, if not my best." Sadly Fred died at 43.
Although The Donald is a teetotaler and non-smoker, surprisingly he has had issues with smoking and even had a vodka named after him. Not long ago, as a casino owner in Atlantic City, Trump was faced with the looming issue of a ban on smoking on the casino floors. One might assume that given Trump's apparent abhorrence to smoking, this might seemingly have been a perplexing dilemma for The Donald, as he stated in the April 25, 2008 USA Today article, Trump: Atlantic City casinos should sue over smoking ban, "I'm not a smoker, and I don't personally like what smoking does to people," Trump told The Associated Press in an interview in his Manhattan office. "But this puts us at a huge disadvantage." In the end, much to the delight the casino owners, the boardwalk avoided the ban, and their bottom line remains unaffected. As for the vodka with Trumps' name — it didn't last. But perhaps, as Billy Long restated on http://www.leadershipvoices.com, "How do we handle failure on the team?", September 17, 2013, the answer falls under one of Trumps' most well quoted lines: "Sometimes by losing a battle, you will find a new way to win the war."
Craig Nabat, founder of Freedom Laser Therapy, says: "It would appear perhaps that society at large might still have a bit further to go to eliminate all trepidation surrounding the end of tobacco use and win the war on nicotine addiction; but at Freedom, we applaud Mr. Trump for his vital stand and in turn offer The Trump organization, at no charge to them, $10,000 worth of the new (for home use) Freedom Quit Smoking System, for your employees or anyone you know that desires to quit. Freedom's goal is for Trump to recommend the corporate smoking cessation program to the rest of his team once our success is proven."
About Freedom Laser Therapy
Freedom Laser Therapy Inc. is an established Los Angeles-based nicotine addiction clinic that has helped change the lives of thousands of smokers. After years of research and development, the company has launched the innovative "Freedom Quit Smoking System", highlighted by its convenient 10-day at-home use, natural and nicotine free way to to quit smoking—as a means to help Americans across the country quit this deadly habit and promote healthier lifestyles. April 2014, marks the beginning of the Freedom Corporation Smoking Cessation Program's nationwide launch.