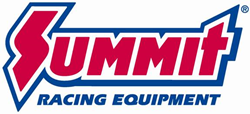 Tallmadge, OH (PRWEB) April 02, 2014
Advance Adapters answers the call of owners looking for even lower gear reduction for their stock 4:1 transfer case. The RubiCrawler's additional gearing and twin-stick shifting essentially double the amount of gearing options, allowing drivers to find the perfect gear for the terrain. This helps crawlers slowly navigate trails, while keeping RPMs within the 4.0L engine's powerband.
The RubiCrawler is a six-gear planetary reduction gearbox that bolts right up to the Jeep's automatic transmission, replacing the tailshaft. It is compatible with the stock NP241 transfer case as well as any Atlas transfer case. The gearbox comes with a twin-stick shifter assembly to give drivers control of both front and rear axles.
Enthusiasts can learn more about the Advance Adapters RubiCrawler in this YouTube video.
APPLICATIONS: 2003-11 Jeep Wrangler with the 42RLE automatic transmission
See the Advance Adapters Rubicrawler at Summit Racing
Summit Racing Equipment
http://www.SummitRacing.com
1-800-230-3030