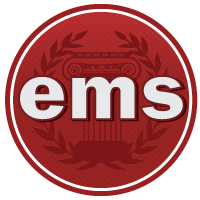 Columbus, OH (PRWEB) April 02, 2014
Elite Management Services, a professional community association management company, proudly announces the opening of their new office in Dublin, approximately 15 miles north of Columbus. This new expansion will allow Elite Management to better serve their condo and homeowner associations in Columbus and the surrounding areas.
The single most important aspect of a company are the people that drive the day-to-day results provided to clients. Elite Management Services provides the highest levels of service and professionalism to the communities they manage. An executive decision was made to open an additional office near Columbus, Ohio to better serve the clients in that region. Elite Management is excited to add the office, which makes the third office Elite has opened in Ohio.
Dan Donahue, President of Elite Management Services, states, "Our company not only provides association management services to communities in Dayton and Cincinnati, but we are now serving homeowners in Columbus." Dan continues, "We are always excited to expand our services, but we are especially excited about the opportunity to serve in Columbus, the state capital. I truly believe that Elite Management is the best association management company in Ohio and I hope that I can prove that to our current and future clients in the Columbus market."
Elite Management offers community association services to condominium, homeowner and townhome associations throughout the state of Ohio. Their modern technology tools, service options, and experienced staff is what separates them from HOA management companies in the marketplace. Elite understands the relationship they have with the Board of Directors and owners of the community, to reach the long and short term goals for the association. Elite Management keeps track of every communication between residents and staff and assures every issue or concern is resolved within a timely manner. The company's ultimate goal is to walk alongside Board members in managing their community association by controlling cost, reducing time commitment of community volunteers, and increasing property values.
Dan states, "I look forward to expanding our service offerings in the Columbus market. I would encourage any association that is considering a new management company to contact our office so we can prove why we are Ohio's Association Management Leader."
Elite Management Services is a full service association management company ready to serve communities of all types in the state of Ohio. Elite offers association management solutions to residential and commercial properties in Dayton, Cincinnati, and Columbus. Elite Management Services has a staff of over 40 trained professionals, many of which are certified in property management by the Community Association Institute. For more information regarding Elite Management Services, please visit http://www.emsohio.com.
###