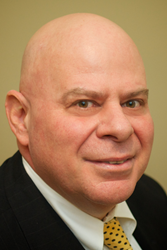 "Juvederm Voluma is perfect for patients who need more volume in a filler and a longer lasting correction."
Westwood, New Jersey (PRWEB) April 03, 2014
Dr. Michael Macri of Macri MD Medispa & Laser Center of NJ & NY is proud to launch the newest dermal filler to his practice Juvederm Voluma. It's the first and only filler FDA-approved to instantly add volume to the cheek area. It gives you a subtle lift adding volume to the cheek area, helping to restore contour and a more youthful profile, for up to 2 years.
Juvederm Voluma is a Hyaluronic Acid, a naturally occurring, hydrating substance found in your skin. As you age, you start to lose hyaluronic acid, which causes the skin to lose structure and volume. "I see it as a perfect niche dermal filler for someone who needs more volume in a filler and wants a longer lasting correction"said Dr. Macri.
Dr. Macri has had great success using Juvederm Voluma in his "non surgical face lift" which incorporates Juvederm Voluma with Botox® or other dermal fillers such as Juvederm®, Restylane® and Radiesse®. The non surgical facelift using Juvederm Voluma offers the perfect alternative to those who do not wish to undergo traditional face lift surgery. "I am excited to now offer this longer lasting dermal filler to the practice."
Dr. Macri's extensive experience and surgical training has brought him to the forefront of cosmetic surgical and non-surgical technologies combining science with an artistic eye and keen sense of aesthetic proportion. Dr.. Macri is the authoritative resource and specialist in all forms of liposuction in New Jersey earning him the name, "The Liposuction Specialist of NJ." Dr. Macri is also known for his Non-Surgical Facelift using Botox/Dysport, dermal fillers and Fractionated CO2 Laser Skin Resurfacing. Dr.. Macri was voted #1 Cosmetic Surgeon in Bergen County, NJ by The Record Top 5 reader's poll. Featured in "Bergen's Top Doctors", Plastic and Reconstructive Surgery, (201) Magazine, 2012 & 2013 and elected to Super Doctors 2012& 2013. Dr.. Macri is also the Medical Director of Macri MD Medi -Spa & Laser Center of NJ, which was voted Best Spa in Bergen County, NJ by Bergen Health and Life Magazine.