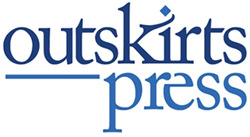 Leading self-publishing services provider Outskirts Press offers the new Standard iPad edition complimentary to authors publishing a book with either the Diamond or Pearl book publishing services in April.
Denver, CO (PRWEB) April 01, 2014
Outskirts Press, the fastest-growing full-service self-publishing and book marketing company, today announced that authors can get a complimentary Standard iPad edition when they start publishing a book during the month of April. Authors who purchase the Diamond or full-color Pearl book publishing packages in April with the promotion code: IPADAPRIL are rewarded with a free Standard iPad edition.
The Standard iPad/iPhone Edition allows self-publishing authors to enter the ebook marketplace at significantly lower upfront cost with a no-hassle, standard iBookstore retail price of $9.99. It's the simplest one-click solution for Outskirts Press authors to publish a book in Apple's iBookstore.
The Standard iPad/iPhone Edition offers authors a number of benefits, including:

Greater exposure. The more outlets where a book is available for sale, the greater the chances that a book will be discovered by potential readers.
Standard retail price of $9.99. No fretting over how to price a book in the iBookstore.
Guaranteed royalty amount. With standard iBookstore pricing, authors are guaranteed a royalty of $4.00 for each and every book sold. With the added exposure of the Apple format, that could add up quickly.
Quick, seamless publishing. Forget all the hassle of exchanging bank account numbers and other private information. Outskirts Press takes care of everything behind the scenes.
In addition to publishing a hard copy, an Apple iPad/iPhone Edition is a great way for authors to offer their book to a whole new audience of potential readers. Authors publishing with Outskirts Press can get more information about this promotion at: http://outskirtspress.com/promotion.html.
About Outskirts Press, Inc.: Outskirts Press offers high-quality, full-service self-publishing and book marketing services for writers and professionals who are seeking a cost-effective, fast, and flexible way to publish and distribute their books worldwide while retaining 100% of their rights, 100% of their profits, and 100% of the creative control. http://www.outskirtspress.com.
Outskirts Press, Inc., 10940 S. Parker Rd – 515, Parker, Colorado 80134
http://outskirtspress.com 1-888-OP-BOOKS