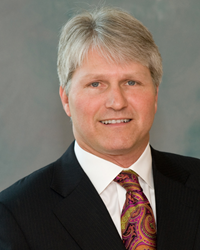 The rehab market will be in an active cycle of consolidation for the next 18 months.
Mount Laure, NJ (PRWEB) April 03, 2014
Uncertain reimbursement, tightening rules on bank borrowing and the severe winter in many parts of the country, have resulted in one of the worst fiscal quarters for independent physical therapy practices in over a decade. "Several of our clients have reported that revenues are down 15-20% over this time last year," said Paul Martin, president of Martin Healthcare Advisors, a national healthcare mergers & acquisitions and consulting firm. "The practices getting hit the hardest are the one to three clinic practices with few clinicians in each clinic who serve an aging population. The intersection of these events is setting the stage for more rapid market consolidation, and even dissolution, of small independents who do not have capital resources or a strategic plan to compete."
Martin believes that the number of outpatient single clinic physical therapy private practices may have peaked within the past two years and that the market is in an active cycle of consolidation for at least the next 18 months. "Back in 2012, we started to see private equity groups taking a keen interest in rehabilitation," said Martin. "Despite shrinking reimbursements, the shortage of physical therapists and the unknowns about the Affordable Care Act, investors saw an opportunity in the rehabilitation market and have been aggressively acquiring larger practices around the country." He added that this activity is leaving smaller practices in these markets very vulnerable as acquirers pump major dollars into marketing these new acquisitions.
Martin says the fundamentals of the outpatient rehabilitation industry are attractive to acquirers because:

Aging baby boomers will continue to cause an enormous demand for rehabilitation services.
Capital cost for growth is minimal as compared to other industries.
Margins are strong (20% plus) and will improve with technology and systems.
The industry remains fragmented.
"The larger rehabilitation practices are being aggressively courted by multiple buyers almost every week," says Martin. "For those companies, it's a seller's market. Acquirers are most interested in companies that have a proven growth strategy and have the internal capabilities to execute. " For the smaller companies, strategic partnerships could be the solution to their future economic security.
"As an optimist and a former physical therapist, I am not going to say single clinic practices are becoming obsolete," says Martin. "Physical therapy will continue to be an in-demand service. Small practices must become more flexible and innovative, something which larger companies tend to be slower at." Take advantage of patient and referral relationships and develop niche programs that work in your market. Work from a plan and defined budgets.
The best advice for practice owners, large or small, is to always be aware of what is happening in your markets and never turn down an opportunity to talk with potential growth partners.
Paul Martin, founder and president of Martin Healthcare Advisors, is a nationally recognized expert on the development, management and eventual exit strategies for healthcare services businesses in the middle market. He is the co-author of the bestselling "The Ultimate Success Guide" with Brian Tracey and other industry experts.