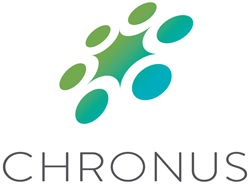 Bellevue, WA (PRWEB) April 02, 2014
Chronus Corporation, a leading provider of software for talent and career development, will host sessions of its free webinar, "Designing an Effective Employee Mentoring Program," on April 16th, May 7th, June 4th and June 25th.
From key skill-building to employee retention, mentoring is an effective method for achieving a variety of talent development objectives within an enterprise. Organizations interested in discovering the right mentoring approach to develop talent can join Chronus' Client Services team experts Kira Fickenscher and Rayanna Lakey as they provide guidelines and best practices for use in designing a talent development mentoring program. The presentation includes a variety of examples of successful mentoring programs with results metrics on meeting mentoring program goals.
What you will learn:
-Steps in the process of starting and promoting your program
-Key factors to consider when creating a mentoring program
-Real world examples
-Success Tips
Persons interested in attending can register at http://www.chronus.com/webinars.
Chronus Mentor is software to start, manage, and measure mentoring programs online. This configurable, cloud-based solution is ideal for use by corporations, government entities, academic institutions and associations running large scale programs. For more information on Chronus Mentor, please visit http://chronus.com/software/chronus-mentor.
About Chronus Corporation
Chronus empowers organizations to develop and retain talent through software that fosters learning, improves performance, and reduces cost. Leading organizations worldwide rely on Chronus for easy, adaptable, cloud-based solutions to mentor, coach, and drive engagement among organization members. With products that support career development, leadership readiness, employee onboarding, and a host of other talent development initiatives, Chronus helps enterprise-scale organizations, academic institutions, and professional associations realize potential from within.
Discover more about Chronus at http://www.chronus.com or follow Chronus on Twitter @Chronus_Inc. Blog articles on talent development topics including mentoring can be found on the Chronus website at http://chronus.com/blog.