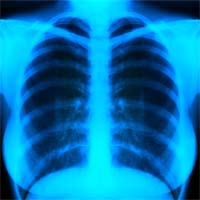 Symptoms are generally mild and respond well to radiotherapy.
Raleigh, NC (PRWEB) April 08, 2014
A new study finds that mesothelioma metastasis (spreading) along the path of an indwelling pleural catheter usually responds to treatment without having to removing the catheter. Click here to read the findings, which have just been posted on the Surviving Mesothelioma website.
Researchers with the Sir Charles Gairdner Hospital and the University of Western Australia in Perth studied 107 patients with mesothelioma or another type of metastatic cancer who had permanent catheters placed to cope with a buildup of lung fluid.
According to the study's lead author, Rajesh Thomas, FRACP, "Symptoms are generally mild and respond well to radiotherapy that can be administered safely without removal of the catheter."
The study, published in the journal Chest, found that mesothelioma patients who did have to have radiation of their indwelling pleural catheter (IPC) experienced no major complications and no damage to their catheters.
"Pleural effusions are a problem for almost all mesothelioma patients eventually," says Surviving Mesothelioma's Managing Editor, Alex Strauss. "For patients who are not candidates for pleurodesis, this study should provide some reassurance that IPCs are a safe and effective alternative."
For the details of the new study, including the factors most closely associated with development of metastases in mesothelioma patients with IPCs, see Catheter Metastasis Manageable for Mesothelioma Patients, available now on the Surviving Mesothelioma website.
Thomas, R, et al, "Catheter Tract Metastasis Associated with Indwelling Pleural Catheters", March 27, 2014, Chest, Epub ahead of print, http://journal.publications.chestnet.org/article.aspx?articleid=1853109.
For nearly ten years, Surviving Mesothelioma has brought readers the most important and ground-breaking news on the causes, diagnosis and treatment of mesothelioma. All Surviving Mesothelioma news is gathered and reported directly from the peer-reviewed medical literature. Written for patients and their loved ones, Surviving Mesothelioma news helps families make more informed decisions.