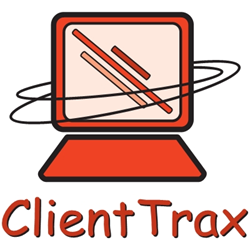 In an office environment, people don't want to squint at their monitors.
Kansas City, KS (PRWEB) April 03, 2014
Mid-market technology firm ClientTrax announces a new line of custom-built workstations and servers. These new machines specifically target the business customer. They are Intel-based and powered with Microsoft business operating systems.
Kevin Varnon, of ClientTrax, notes that while a lot of the consumer market has been dominated lately by tablets and smart phones, people who depend on their computing need something better. "In an office environment, people don't want to squint at their monitors. They want full-sized keyboards and ease of use from their workstations." Varnon also notes that IT departments "need the servers they can depend on all the time."
Rather than use parts from whoever has the best price on Tuesday, ClientTrax builds its machines from the same parts that custom builders use. These parts are sourced from large computer parts sellers who sell to builders and whose reputation depends on quality. Some of these parts have 5-year warranties.
It's not just the big companies, these are the same requirements demanded by every small- and medium-sized business in the country. These businesses depend on their equipment just like anybody else. That's why ClientTrax offers three versions of their workstations and servers to fit the needs of any size business. Furthermore, they can be customized to target specific needs.
About ClientTrax
Founded in 1994, VarCom, Inc dba ClientTrax CRM has been providing IT consulting services to a variety of industries. Their initial expertise concentrated in database management applications. They have since combined this with web, and sales and marketing to provide these benefits to many companies. Based in Topeka and Kansas City, ClientTrax serves clients nationwide.