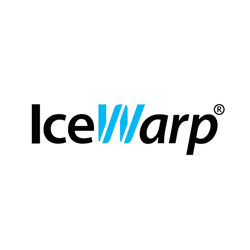 In a typical scenario, our food industry customers deploy the core functionalities first and then add other capabilities as they need them
Springfield, VA (PRWEB) April 02, 2014
IceWarp has recorded rapid expansion in the U.S. food industry, winning new and upselling existing accounts with several brand name chains in Q1 2014. The recently added customers include Wendy's, Arby's, Pollo Campero, Ruby Tuesday, McDonald's, Burger King, as well as an array of smaller outlets, the global messaging and collaboration solutions provider announced today.
"Although food industry profit margins almost doubled since 2009, they still remain fairly modest," said Cliff Novellino, Director of North American Sales at IceWarp. "The last thing restaurant chains need is an expensive and high-maintenance messaging system that drains scarce resources. That is why both full and quick-service outlets select IceWarp over Microsoft Exchange, Lotus Notes and other mainstream solutions. Reliability, ease of deployment and compelling pricing has been a winning combination for us in this and other market segments."
Earlier this year IceWarp rolled out the new version of its award-winning messaging server that for the first time combined Online Meetings, Document Management and Dropbox Integration in one package that could be deployed both on Windows and various Linux platforms. Additionally, the new solution features enhanced email, VoIP, Mobile Synchronization and IM functionalities, the global messaging and collaborations solutions provider announced today.
"In a typical scenario, our food industry customers deploy the core functionalities first and then add other capabilities as they need them," explains Mr. Novellino. "The decision making is easy, because they do not have to download and install anything else – all components are there from Day One, they can just be activated by license keys as needed."
Already recognized as a leading email solutions provider and a viable Microsoft Exchange alternative, IceWarp is deployed in more than 20,000 organizations and supports over 50 million users worldwide. The company disrupts the messaging category by delivering all email, mobile synchronization, SMS, chat, voice and video capabilities in one integrated, extremely secure and easy-to-deploy solution. Its customers include such market leaders as Marriott International, Inc., Verizon Communications, Inc., Inmarsat, AVTOTOR, Russian Space Agency, as well as small to midsized firms.
For more information, please visit IceWarp (http://www.icewarp.com) or follow us on Twitter (@icewarp).
ABOUT ICEWARP
IceWarp is an emerging provider of comprehensive messaging solutions for every business class, size and niche. Building upon a decade of enterprise e-mail platforms experience, IceWarp offers organizations an all-in-one highly secure solution that enables their mobile workforce to communicate through any platform, be it e-mail, mobile synchronization, chat, SMS, voice or video. The highly scalable product can easily be used by organizations of all sizes, from SMBs to large corporations, delivering ease of deployment, exceptional reliability and scalability. IceWarp's solutions are available in over 40 countries through a comprehensive network of distributors.