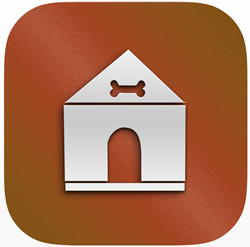 We set out to create the most comprehensive, most affordable dog-training course on the market. We've succeeded.
Venice, CA (PRWEB) April 01, 2014
Breaking new ground in the world of test prep, TestMax, a Venice Beach-based startup, has utilized the revolutionary iOS technology used in its previous prep courses—BarMax Bar Exam Review, LSATMax LSAT Prep and SATMax SAT Prep—to create a brand new course called DogMax, an innovative app that trains dogs remotely.
Traditional in-class training courses require owners to drive on-site and pay exorbitant prices, not only wasting time and money, but also deterring owners from getting their dogs trained in the first place. This deficit in the dog training market results in the unfortunately common error of owners mislabeling their beloved pets as "trouble dogs."
Being a dog owner himself, Mehran Ebadolahi, CEO and co-founder of TestMax, recognized this issue and decided to rouse his development team into action. Ebadolahi noticed that the very issues TestMax's test prep apps were designed to remedy were also present in the world of dog training.
"We felt there was something fundamentally wrong with paying hundreds, sometimes thousands of dollars to sit in traffic on the way to the park just to have some 'expert' train your dog," said Ebadolahi. "The only value of these classes is to teach you what you are supposed to do. The rest is really up to you. With this fundamental truth in mind, we set out to create the most comprehensive, most affordable—not to mention the only one with lifetime access—dog-training course on the market. We've succeeded."
DogMax, akin to its TestMax predecessors, strives to leave no student (or dog) behind. The course is not only offered at a fraction of the price of traditional in-class training courses, but its course schedule is also customized to the availability of each dog and its owner. The course includes video lectures that are categorized by level of difficulty and span different dog tricks and behaviors. These lectures are followed by a series of homework and quizzes that will help further each dog's training. Even the filters and brightness used in the UI of the app have been developed to cater to a dog's vision and attention span.
Additionally, the course includes a state-of-the-art Bluetooth-enabled DogMax Treat Dispenser ("DogMax TD"). DogMax TD is a patent-pending training tool that consists of a Bluetooth operated compartment, which dispenses treats on command. It is included in the price of the course and shipped to owners as soon as they register. DogMax TD aids in the dog-training process by rewarding good behavior. If a dog responds correctly to the command displayed on the screen, the iPad will communicate via Bluetooth with DogMax TD to open its treat compartment and reward the dog for its good behavior.
Ninety percent of successful training is done at home between the dog and its owner. The rest depends on the content of the course and how the teacher executes it. DogMax has combined the benefits of a traditional in-class training course with the ease of remote-training to create a training course that is not only comprehensive, but also convenient. It's true what they say—dog training shouldn't be so ruff!