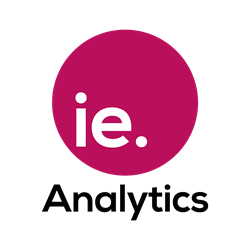 Delegates will network and learn from pioneers within some of the world's most successful pharmaceutical companies.
Philadelphia, Philadelphia (PRWEB) April 08, 2014
With over 150 like-minded big data & analytics leaders attending the Big Data & Analytics for Pharma Summit, delegates will hear from pioneers within some of the world's most successful pharmaceutical companies. The summit will explore the most effective ways of harnessing the power of big data to improve the performance and development of pharmaceuticals. This event will provide a platform to meet, discuss and learn from fellow experts working within the analytics field.
Program highlights include keynote speakers such as Krish Ghosh, the Vice President of Informatics at Covance. He is responsible for developing innovative methods and solutions at Covance, producing value in its drug development continuum and business performances. Covance is the market leader in central laboratory and pre-clinical services, and promises to provide a rare insight into their comprehensive investigator knowledge base with Ghosh's presentation, 'A Closter Look at Big Data and Analytics to Improve Drug Development Performance'.
Attendees will also have the chance to hear from Dr. Dongliang Ge, the Director of Bioinformatics at Gilead. In 2009 he was named the "rising star" by Genome Technology magazine and in his presentation, Dr. Ge will explore the utilization of pharmacogenomic strategy to develop clinical biomarker and companion diagnostics.
Amogst those speaking are; Eric Toppy, the Global Strategic Marketing leader at Johnson-Johnson; Vijay Bulusu, providing a personal perspective into the role of Informatics & Innovation at Pfizer; and additional presentations from industry leaders from AstraZeneca, Shire, Novartis and Teva.
For a complete list of speakers, agenda and registration details for the Big Data & Analytics for Pharma Summit, visit: http://theinnovationenterprise.com/summits/big-data-analytics-for-pharma-philadelphia-2014.
About IE.: Innovation Enterprise, a CFO Publishing company is an independent business-to-business multi-channel media brand focused on the information needs of Senior Finance, Operations, Planning, Strategy, Decision Support & Advanced Analytics executives. Products include IE.Summits, IE.Finance, IE.Analytics, IE.Operations, IE.Strategy, IE.Membership and IE.Insights. Whether it's delivered online, or in person, everything IE produces reflects the company's unshakeable belief in the power of information to spur innovation.