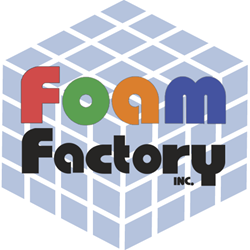 Clinton Township, MI (PRWEB) April 02, 2014
Foam Factory, Inc., a leading online retailer of premium foam products and custom seat cushions, has announced a line of comfort and support products just in time for Spring Break travelling. Designed to help travelers start their vacations on a comfortable note, the product line includes foam neck pillows, lumbar support cushions, and seat cushions, all available at low prices.
Spring Break travelers often spend hours in the car or on a plane, usually in uncomfortable seats. Instead of starting a vacation stiff, sore, or in pain, travelers can now arrive at their destination feeling relaxed and ready to go with the help of foam comfort products. Whether going on a road trip or flying somewhere, Foam Factory, Inc.'s comfort and support products will ensure that Spring Breakers will have a comfortable, stress-free journey, no matter the destination.
When it comes to flights or car rides, TheFoamFactory.com carries several products that can enhance the travelling experience, such as the U-shaped shredded foam neck pillow. This affordable and lightweight pillow is available in shredded conventional or memory foam and provides contoured comfort while sitting, relaxing, or sleeping during a long flight or car ride.
Foam Factory, Inc. also carries lumbar support cushions, ideal for use while driving or flying. In addition to providing support to the lower back while sitting for extended periods of time, they can also provide a boost under the knees, legs, or neck. Available in memory foam and conventional foam, lumbar support cushions come in various sizes to meet the needs and budget of every traveler.
Finally, Foam Factory, Inc. carries a variety of seat cushions for driving or flying. Choose from memory foam, latex, or conventional foam cushions, available in various sizes and widths. A foam seat cushion or chair pad can ensure that travelers start their spring vacation on a comfortable note and come back feeling refreshed.
The complete line of comfort and support products is available at TheFoamFactory.com.
About Foam Factory Inc.:
Foam Factory, Inc. has grown from humble beginnings as a family-owned and financed business more than 30 years ago to become a global presence in the industry, fabricating and distributing a broad range of foam, rubber, sponge, and upholstery products, including foam ideal for cushion filling projects. With the uses for foam expanding rapidly, from assisting in commerce and construction, to the comforts of home, Foam Factory, Inc.'s ability to combine both manufacturing and retail offers the most customization at the lowest cost. Providing a wide range of products and services to "Foam Your World," we are able to cater to both the personalized request of an individual as well as the larger needs of businesses, allowing you to accomplish your goals.