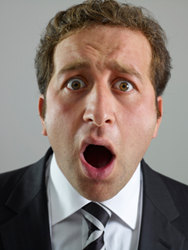 Not all annuities are created equal, and neither are the advisors who sell them
Cherry Hill, NJ (PRWEB) May 06, 2014
For independent financial advisors, navigating the ins-and-outs of insurance field marketing organizations (FMOs) can be a minefield, says Brent Meyer, experienced wealth planner and financial advisor advocate. Sometimes FMOs refrain from disclosing the full drawbacks of their insurance products to their financial advisors.
Meyer has worked in the financial services industry for the past 13 years, and has dealt with many FMOs firsthand. He realized that not all FMOs are ethical in how they deal with the financial advisor partners.
"There are many Field Marketing Organizations that are concerned only about their bottom line and keep their networks of advisors in the dark as to the risks and downsides of the retirement investment products they are recommending. Financial advisors then remain under-educated about the products they're selling and unaware that the products may not provide the retirement benefits their clients have been led to believe," states Meyer. "Over time, that could have lasting effects on a financial advisor's reputation and the well-being of his or her practice. Truly, financial advisors and the investors they serve deserve far better."
Meyer is the President and co-founder of Safe Money Resource, an independent marketing organization (IMO) working with investors and independent financial services professionals. On the consumer side, Safe Money Resource professionals help investors make educated decisions about their retirement planning. For financial services professionals, numerous articles and a developed support network are available for staying up-to-date on the financial services marketplace, accessible at SafeMoney.com.
An FMO serves as an intermediary between an insurance carrier and a financial advisor. It recruits financial advisors for sales of financial products – such as annuities, life insurance, and long-term care insurance – and then supports them in marketing them to clientele. According to Meyer, where unethical FMOs become deceptive is in how they depict their products to financial advisors– and by extension the advisors' clientele receive misleading and nonfactual information.
"Big insurance companies pack their marketing literature and selling points with content that outlines the supposed benefits of their products. But they leave out details about the product downsides that would definitely affect an investor's decision to purchase, such as hidden fees at final payout or other 'gotcha' moments. The FMOs then distribute these materials to their financial advisor networks, and the advisors remain uninformed of key details when advising their clients of retirement income options seemingly best suited to their needs," Meyer explains. "Putting it simply, the advisors don't know what they are truly selling because the FMOs don't inform them of the risks or pitfalls of the products they are peddling."
"After all, it isn't in the FMOs' interest to keep their financial advisors apprised," Meyer continues. "As their financial advisor networks grow, their appeal to the big insurance companies becomes greater. Then they are positioned to be bought out by a big insurance company for millions, and once they are bought out, the financial advisors are exposed to future litigation. Of course, the clients who trusted the financial advisors' expertise suffer as well."
Above all, it is important for financial advisors to be aware of the true goals of the FMO they are working with, Meyer explains.
"It involves asking the right questions. What sort of business plan is this FMO operating? What is the FMO's true agenda? Is there a way of verifying the FMO's prior track record? Financial advisors should really be sure about what they're getting into," Meyer says.
For financial advisors, SafeMoney.com offers many articles and other informative content for beating back the smoke screen and learning what's truly at stake, including sections detailing the various types of annuity and life insurance options available. The website offers solid resources for information-seekers who are looking for details on different options for a guaranteed life income, including fixed annuities, hybrid annuities, and other options for long-term estate planning.