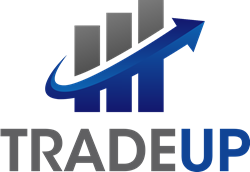 Export-driven small businesses consistently outperform the broader market, yet they also lack financing to realize their full international growth potential. TradeUp fills this gap: we step in where traditional financing ends and global growth begins.
Palo Alto, California (PRWEB) April 03, 2014
TradeUp Capital Fund, a new debt and equity crowdfunding platform uniquely serving globalizing companies, announced its launch today at the Silicon Valley Crowdfunding Conference in Palo Alto.
TradeUp is the first-in-class debt and equity crowdfunding platform for globalizing companies, an outperforming and rapidly growing segment. The Los Angeles-headquartered company brings together savvy investors with high-growth globalizing companies to fuel companies' international growth and expansion.
Through TradeUp, globalizing companies can raise $100,000-$20 million in debt, equity, or royalties-based financing for a variety of growth purposes. TradeUp also helps companies access pre-screened international trade service providers, such as export consultants, trade lawyers, and shippers.
"Record numbers of small and mid-size companies in the United States and abroad are seeking growth through exports," said Kati Suominen, TradeUp Founder and CEO. "These globalizing companies are a terrific asset class: they consistently outperform the broader market in revenue, productivity, and stability. Yet they also see lack of financing as the leading hurdle to trade. We fill this financing gap: step in where traditional financing to companies ends and global growth begins."
"TradeUp has a world-class team offering a critical service to globalizing companies. No more is this extraordinarily dynamic segment overlooked by investors," said Roy Paulson, TradeUp Board Member and President of Paulson Manufacturing.
"TradeUp has a unique value proposition and stands out among crowdfunding platforms: TradeUp is fully dedicated to financing and adding value to globalizing companies, a high-growth segment with unique needs and world-wide growth opportunities," Jouko Ahvenainen, Founder and Chairman of Grow VC Group, a minority shareholder in TradeUp. "TradeUp also allows smart investors to diversify into assets with an exceptionally attractive profile: global growth potential with mitigated downside risk. We see TradeUp as a really strong and important new member of the Grow VC Group. This is one more step in Grow VC Group's strategy to build the leading group of marketplaces for private securities and assets."
For more, see http://www.tradeupfund.com. Kati Suominen, CEO, tel. 202-294-8871 and kati(at)tradeupfund(dot)com.