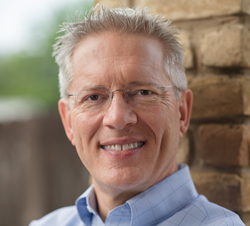 They [parents] will feel more confident about their parenting when they have support to which they can turn in times of confusion.
Waco, TX (PRWEB) April 03, 2014
True Course will offer personal development information as well as online coaching moments to support parents via its "Members Only" site set to launch on May 1, 2014. Members will have 24/7 online access to timely, relevant, rich content to assist with their self-improvement, parenting efforts, and family leadership. The site augments the thriving mentoring and coaching work of True Course and opens its personal development work to a new group.
"Information and how-tos for parenting are available from the web with the click of a mouse and are often branded with a particular approach to parenting. The question is whether the information is reliable, healthy, and aligned with the parents' existing values," according to Dr. J. Michael Godfrey, founder and president of True Course, educational psychologist, and the author of "Without Regret."
"We want to help parents to be more, see more, and achieve more in their family roles and relationships by providing them with a reliable source of developmentally healthy information founded on a Christian world-view and common sense. When a parent is growing personally, they are likely more able to provide a good model for and good leadership to their children. They will feel more confident about their parenting when they have trustworthy support to which they can turn in times of confusion. Providing a customized and convenient source of dependable resources for self-improvement and support for parenting skill development is one way we can do this, affecting present and future generations," says Godfrey.
True Course plans to do the sifting and sorting through information that parents don't have time to do. Initially the content will be ordered around categories such as personal foundations, productivity, self-care, leadership, relationships, and family. Information formats include original documents, videos, mp3s, as well as recommended reading lists from True Course. Information curated from the internet, books, and recordings will also be included. "We'll do our very best to sift out the junk and give parents the best information out there," says Godfrey.
According to Godfrey, True Course also wants to develop an environment of community and collaboration through the site. "Features of the site will include an interface which allows for interaction with me and other site members," he notes, "which will no doubt offer subscribers coaching moments with me, as a professional coach, and with their peers." The "Members Only" nature of the site will insure subscribers of interaction with others who are above average in motivation for personal growth, care about their roles as parents, and are eager about self-improvement. "Importantly," Godfrey says, "this aspect of the site can help a parent know they are not alone in their challenges and that most of their experiences are natural and common."
For more information, visit the "Members Only" information page on the True Course web site.
True Course Life & Leadership Development is an award-winning mentoring coaching, and consulting resource providing fully-customized services since in 2003. Founded and led by J. Michael Godfrey, True Course is comprised of two organizations: True Course Living, Learning Leading, LLC serving businesses and professionals and True Course Ministries, Inc. a non-profit serving churches and clergy. Located in Waco, TX, True Course serves clients nationally and internationally.