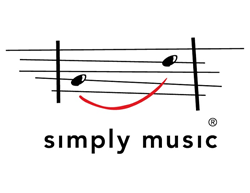 (PRWEB) April 01, 2014
"We've known, for almost 20 years, that our education method is more natural and easier for children, teens and adults to utilize. We have had an outstanding track record with higher functioning special needs students, but it wasn't until we partnered with Karen Nisenson, using her specialized piano program, that we saw how much of an impact we could have on the full spectrum of children with autism and other special needs," said Neil Moore the founder of Simply Music and creator of the Simply Music method.
It turns out the impact is impressive. Over the last several years of development, special needs children who participated in the program were able to enhance cognitive function, develop stronger fine motor skills and participate more fully in social communication.
"The base curriculum is developed and Simply Music is ready to begin preparing the program for online delivery," said Moore.
Simply Music has not announced specific dates for the release of the program. Currently, it is considering creating a crowd funding campaign and customer feedback loop to determine if there is enough interest in the program. Before filming and production begins, Simply Music wants to ensure it best caters to parents of children with special needs.
"We are committed to making an impact on the autism community by offering this new, educational opportunity for any child with learning differences, while providing the path for children, parents and their caregivers to come together in the shared experience of music," said Nisenson.
If you're the parent of a child who has special needs, and would like to stay informed of Simply Music's project, share your thoughts and recommendations, or get involved in the programs, visit http://www.simplymusicinstitution.com/special-needs
About Simply Music
Simply Music is the largest, playing-based music education institution in the world. Founded by Australian educator, Neil Moore, the organization is built around his unique, playing-based piano teaching method, and offers an array of programs, from prenatal to seniors. Simply Music's methodologies are taught by Licensed Educators at more than 700 locations throughout the world.
About Karen Nisenson
Karen Nisenson holds a Masters in Piano Performance from the Julliard School and a M.A. in Music Therapy from New York University. She is a certified music therapist and an adjunct faculty member in Music Therapy at NYU where she has taught since 1978. She is also affiliated with the Nordoff-Robbins Center at NYU and has worked in the field of creative arts therapy for 25 years.