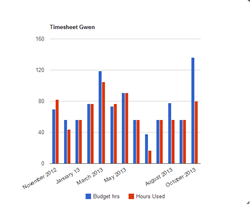 There is little to no tolerance for standalone web apps in the enterprise.
Bellevue, WA (PRWEB) April 02, 2014
Smartsheet, the collaborative work management tool used by millions worldwide, today announced it has enhanced its platform to better address the growing requirements of enterprise customers and third-party developers. The enhancements include new integrations built with the updated API, Smartsheet Labs and new value-added apps, as well as several SDKs (software development kits). These resources make it easier and faster for developers to extend Smartsheet into existing systems for seamless data exchange and workflows, as well as to build custom apps.
"There is little to no tolerance for standalone web apps in the enterprise," said Mark Mader, Smartsheet president and CEO. "To be truly embraced by IT, apps need to integrate with the tools users already rely on—whether that's a CRM system or an analytics app. Since introducing our API a year ago, we've worked with many of our large customers to explore and prioritize new, valuable workflow scenarios. We're doubling down on our investment in platform and delivering solutions that help work get done more efficiently in organizations."
Recent enhancements to the Smartsheet platform include:

API updates make it faster and easier to create high-quality integrations to core systems and enable developers to build powerful applications on the Smartsheet platform. There are now connections between Smartsheet and Tableau and JIRA to seamlessly exchange data, in addition to the existing integrations to Box, Dropbox, Google Drive, Zapier and Salesforce.
Smartsheet Labs is a collection of experimental solutions developed by the Smartsheet platform team using the API. Smartsheet Labs recently unveiled two pre-built apps: Smartsheet Maps, which allows you to take any location-based data stored in Smartsheet and plot it on a map, and Smartsheet Charts, which creates a dashboard of charts based on your sheet data.
SDKs for Apex, Java and C# enable developers to quickly integrate with the Smartsheet platform. The fully documented SDKs handle the heavy lifting associated with creating authentication, HTTP communication, and serialization and deserialization of API communication into objects.
"The requirement for cloud-based tools that can significantly improve the productivity of all enterprise users is only growing with time, and Smartsheet represents one of the best examples of such a tool," said Joshua Greenbaum, principal at Enterprise Applications Consulting. "But in order to be as effective in the enterprise as possible, products like Smartsheet need to be easier to integrate into existing applications, development environments and use cases. This announcement moves Smartsheet forward on all three parameters."
Smartsheet is used by teams across more than 165 countries to organize, plan and execute a broad spectrum of projects and processes, including marketing campaigns, product launches, business operations, events, strategic planning and HR initiatives. The platform is deployed in a broad range of customer environments, from large enterprises including HomeAway, DHL, Toshiba, ESPN, Sony Music and MetLife to small and medium-sized organizations such as Eli Lilly Federal Credit Union, Loyola University and Cypress Grove Chevre. For more information, visit http://www.smartsheet.com/customers.
About Smartsheet
Smartsheet, a leading Software as a Service (SaaS) company, offers businesses an intuitive collaboration and work management tool. The ease of use of the familiar spreadsheet-like interface, coupled with file sharing, work automation and Gantt chart features, have made it a popular and highly functional collaboration and project management tool. Customers include construction companies, consulting firms, schools and universities, utility firms, government entities, healthcare organizations, high-tech firms, non-profits, manufacturing and law firms, among others. Additionally, Smartsheet offers mobile apps, pre-built templates and integrations with leading cloud apps such as Box, Dropbox, Salesforce, Google Drive and Zapier to ensure users are up and running quickly. Visit http://www.smartsheet.com for more details.
###