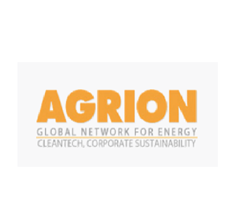 San Francisco, CA (PRWEB) April 03, 2014
When: April 24, 2014
Where: San Francisco
Who: PwC, City of San Francisco, Perkins + Will, Silver Spring Networks, Socrata, City of Palo Alto, swissnex San Francisco, Appallicious, Cityzenith
As cities shift toward a more innovative 'smarter' city paradigm, the amount of data being generated is a challenge to many organizations. Most are also insufficiently equipped to interpret the data meaningfully. Data analytics help stakeholders gain insights into otherwise inscrutable bits of seemingly unrelated information, efficiently enabling previously unachievable efficiency savings. This meeting focuses on the challenges cities and the private sector face, and how they can work together more effectively. The event is divided into three parts:
Panel 1 will discuss how CIOs, CTOs and CSOs can work together to define their smart city goals and overcome some major challenges through the Internet of Things.
"San Francisco has been laying the foundations for smart cities. It is one of the first cities to have open data legislation and an open data initiative. The city has made a priority for releasing data sets from city agencies, making sure it is transparent and accessible to the public and the private sector in order to help government innovate and find smart city solutions." said Melanie Nutter, former Director SF Environment during a previous AGRION event.
To date, San Francisco has released about 500 data sets and recently appointed a Chief Data Officer, Joy Bonaguro, who is participating on the panel. Participants will also share insights from other cities around the world.
Open data applications come in all shapes and sizes, and a number of innovative solutions have emerged that let us better understand the variety of data flowing through a city. Panel 2 includes presentations on several projects that use open data and turn it into a visualization tool, including the Urban Data Challenge and Appalicious.
Panel 3 will take a closer look at private sector solutions and how they enable better communication and collaboration amongst stakeholders. Speakers include Perkins + Will, PwC, Cityzenith and Silver Spring Networks.
For more details on the event and to register, please see here: http://www.agrion.org/sessions/agrion-en-Why_Holistic_Data_Analytics_is_Vital_for_Evolving_Smart_Cities.htm
-----------------------
Through weekly meetings around the world, AGRION provides a platform for its members to connect, exchange ideas, and identify business opportunities. AGRION members can determine critical business drivers, explore innovation, and realize sustainable growth in a world challenged by resource constraints, climate change, and evolving political landscapes. To learn more and create your own profile, visit http://www.agrion.org.