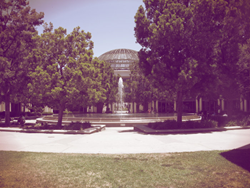 Escondido, California (PRWEB) April 02, 2014
Personalized Movers, movers in Escondido that offer full service residential and commercial relocation options, is pleased to announce that they are now offering an all-inclusive and special package that includes the company personally packing the items up and preparing them before transporting them.
The goal is to offer busy customers a way around the typical stresses that are endured when moving. The company will provide all required packing materials and a trusted workforce that carefully and safely packages and labels, inventories and prepares all possessions for shipping. The package will be offered at a special all-inclusive rate—intended to help alleviate commonly associated moving stresses for valued residential and commercial customers.
Leave the Busywork to Personalized Movers
Perhaps one of the most commonly lamented woes with moving is the packing process. It's a tedious, monotonous and arduous function that most people simply loathe. Certainly, moving is a drastic undertaking that requires a specific focus and plenty of time to execute it properly. With the new all inclusive package for movers in Escondido being offered by Personalized Movers, customers can leave the busywork to the movers, and sit back and sip lemonade without lifting a finger – if they so desire – while professional movers carefully inventory and pack their items for them in preparation of truck loading.
The all-inclusive option is part of the many different service packages that Personalized Movers offers, intended to help reduce stress that's commonly associated with the moving process. The package is being offered for residential and commercial customers.
"We understand that most people don't jump for joy when they are presented with the lengthy task of packing up the items in their home and safely stowing them into boxes to prepare for their move," explained company spokesperson, Stewart Morris. "At Personalized Movers, we're here to help. Sit back and relax. Enjoy yourself. Our professionally trained crew is prepared to handle every aspect of your move so you don't have to even think – or worry – about it."
You can learn more about Personalized Movers by visiting their wonderfully designed website.
About
Personalized Movers, a premium moving company that services Escondido, offers full service and flat-rate, amenity-rich commercial and residential moving services and assistance. Their nationwide presence enables the company to offer local, long distance and international moving options. In recent news, the company has announced a special all-inclusive moving package where they will come into a home or business and handle inventorying and packing the items to prepare them for transport.
Press Contact:
Stewart Morris
Personalized Movers
(310) 627-2683