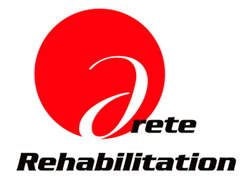 Arete has unlimited potential
Amesbury, MA (PRWEB) April 03, 2014
Arete Rehabilitation, a premier contract rehabilitation services provider, announced today that it recently opened two new offices in Amesbury, MA and Merrimack, NH- growing its New England presence.
The announcement follows a strong positive response to its innovative, cost savings rehab services model, launched in 2013. The unique fixed, flat rate offered by the company generated significant interest at last months American College of Health Care Administrators Massachusetts Chapter Annual Meeting.
"Arete's steady growth and expanding regional presence are confirmation that the skilled nursing market is ready for change," says Dr. Janet Mahoney, the company's CEO. "Our customers save an average of 22% making Arete's services an an exceptional value."
Mahoney expects further expansion in New Hampshire and Massachusetts and then Maine and Connecticut, "Arete has generated real excitement in the therapy world and that support is a huge factor in our continued growth."
The Arete solution provides comprehensive, cost efficient contract rehabilitation services for a flat, fixed monthly rate on a long term, short term, and temporary contractual basis to skilled nursing facilities.