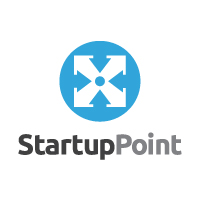 With StartupPoint, local entrepreneurs and startups can easily pinpoint potential sources of counseling, capital, networks and even professional services that can help support and grow their business
Atlanta, GA (PRWEB) April 02, 2014
StartupPoint, a local, Atlanta-based company charged with connecting entrepreneurs to crucial resources needed to build a customer base through an interactive mapping application, launched today in Atlanta. The interactive mapping application will offer Atlanta-area small business owners, new and expanding startups and growing businesses the opportunity to find each other and interact.
StartupPoint (http://www.StartupPoint.net) provides a meeting point for local entrepreneurs seeking to launch or grow their business through a localized, continuously updated map of local, regional and national resources. Whether an economic development agency, chamber of commerce, or for-profit company, the mapping application can be added to an organization's individual website.
"One of the biggest challenges all new entrepreneurs and startups face is identifying resources available to help them," said Justin Sacks, Atlanta-resident and creator of StartupPoint. "The first step in building a more entrepreneur-friendly community is mapping resources. With StartupPoint, local entrepreneurs and startups can easily pinpoint potential sources of counseling, capital, networks and even professional services that can help support and grow their business. The bottom line: it's a one-stop online meeting point for startups and startup service providers to connect with each other."
With today's launch of StartupPoint in Atlanta, local entrepreneurs can access a wealth of information and data to help them succeed. The categories displayed on StartupPoint are critical to the success of the new and growing business.
With the mapping application, users can easily find financing, support organizations, business networks, personnel, and work spaces that are tailored to their needs. For instance, StartupPoint indicates that there are at least 54 networks, 37 support centers, 26 sources of capital, and 14 collaborative work spaces among Atlanta's most populous counties. Users can click on the interactive map to locate the name of the entity along with the entity's contact information and description. Each category can be further broken down into sub-categories that are helpful to the entrepreneur.
"In today's economy it is imperative that small, startup businesses have access to instantaneous information about the resources available to them locally," said Tricia Whitlock, Operations Director for Hypepotamus, a collaborative workspace showcasing Atlanta startup E-commerce and tech talent and connecting them to companies and media outlets. "Any business owner knows that information is vital to their success. Starting today, StartupPoint's interactive mapping system will provide Atlanta-area businesses with a wealth of information available at their fingertips. StartupPoint is a powerful tool that has the potential to make the difference for Atlanta's business community."
In addition to Hypepotamus, other Atlanta-area organizations already signed up to use StartupPoint include girltank, a global network headquartered in Atlanta that is dedicated to building a dynamic and robust network of high-impact young women social entrepreneurs and bringing their ventures to scale, and C4 Atlanta, an organization that connects arts entrepreneurs to the people, skills and tools they need to build a successful artistic career in metro Atlanta.
National statistics report that of the 15,000 people who start a new business each day, 70 percent will close their doors within 18 months because they can't find the resources they need launch and grow. StartupPoint offers a localized meeting point where local entrepreneurs can locate the resources they need, including money, networks and professional services. StartupPoint allows users to find information using both a physical (GIS) map and an interactive directory of resources that is searchable by categories and keywords. Within the mapping application, users can add or amend data to the application for it to evolve and offer fresh information.
StartupPoint is a mapping application that connects entrepreneurs with resources, professional networks and services. Whether an economic development agency, chamber of commerce, or for-profit business, StartupPoint provides a meeting point for any local entrepreneur seeking to launch or grow their business through a localized, constantly updated map of local regional, and national resources. You can learn more at StartupPoint.net.