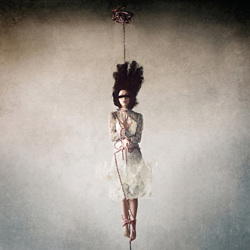 "What is beauty? Beauty tells a TRUE story that brings individuals closer to their own ultimate truth.' -Laura Volpintesta
New York City, New York (PRWEB) April 02, 2014
The Fashion Portfolio Academy presents an inspiring conversation about the perceptions of human beauty through art and design. The panel will feature an inspiring group of panelists each with their own perspective and artistic discipline. Panelists include, Fine-Art Photographer Jen Kiaba, Choreographer Jennifer Montoya of Touch Theory, Fashion Designer Tabitha St Bernard-Jacobs, Author, Illustrator and Parsons Teacher Laura Volpinesta, Journalist and ethical fashion advocate, Bianca Alexander, Esq., moderated by Francisca Pineda, founder of the Fashion Portfolio Academy.
Details:
#FASHION FILTER:  Perceptions of Beauty
Monday, April 7, 2014 from 6:30 PM to 8:30 PM (EDT)
Wix Lounge 235 W 23rd St New York, NY
$5, FREE for students
 RSVP here:
http://www.eventbrite.com/e/fashion-filter-tickets-10829392003
The Fashion Portfolio Academy is the international destination for aspiring fashion designers.  Rigorous programs, from beginner to advanced, online and in NYC are designed to develop the essential techniques and skills ALL designers need to succeed in the fashion industry or launch their own enterprise. Founder Francisca Pineda is an award winning fashion designer with over 15 years of experience designing apparel and accessories  for New York's top brands.  Her career has taken her around the world, Paris, London, Milan, Honk Kong, and China.  Francisca's experience encompasses every aspect of product development and design.  She is currently the creative director for luxury accessory brand BHAVA.   An advocate for ethical practices in the industry, she started the Ethical Fashion Academy in 2012, a community focused initiative that organizes eco-fashion events in New York City and a yearly hands-on Fashion Workshop in Costa Rica.
Jen Kiaba is an award winning fine art photographer based in Hudson Valley, NY. Her work seeks to examine and reclaim the soulful beauty and sensuality in the female form by addressing cultural mores and structures that both society and her culture of origin place upon women. Her newest body of work, "Burdens of a White Dress" recently received the Julia Margaret Cameron Award for Women in Photography.
Fine art: http://www.jenkiaba-fineart.com
Commissioned Portraiture: http://www.jenkiabaphotography.com
Bianca Alexander, Esq. is an EMMY© award winning TV journalist, yogini and ethical fashion advocate. She is currently the Director of Communications forFashion Revolution USA, a global campaign in 30+ countries mounted after the Rana Plaza sweatshop factory collapse in Bangladesh to bring more justice and transparency to the global fashion supply chain. In 2007, Bianca launched Conscious Living TV, a digital media platform  covering the people, places and pioneers on the front lines of sustainability and evolution. Bianca has curated and produced several of the top eco-fashion shows in the U.S., including Vert Couture andTHREADS, and has covered the ethical fashion movement from the runways of Paris to New York and L.A. Bianca has presented around the world as an expert on sustainable fashion, including at the World Congress on Organic Cotton in Interlaken, the Textile Exchange, and Green Festivals across the U.S. Bianca is a graduate of Princeton and the University of Virginia School of Law. Connect with her on twitter @ConsciousTV or Conscious Living TV'sfacebook fan page.
http://fashionrevolutionusa.org
Tabitha St. Bernard is the co-founder and designer of Tabii Just, a zero waste clothing line designed and manufactured in New York City. Drawing on Tabitha's rich Trinidadian heritage, the aesthetic of Tabii Just is a marriage of Caribbean flair and Brooklyn edge, resulting in vibrant prints done in stream-lined silhouettes. Tabii Just has been featured on NY1, Style Blazer and Essence Magazine among others. Tabitha is a graduate of the Fashion Institute of Technology. She honed her skills while interning at Vivienne Tam and working at Tahari ASL. She left the corporate fashion industry to launch Tabii Just, which is committed to supporting New York-based labor and resources. Tabii Just clothing is manufactured in facilities that uphold fair labor practices in Brooklyn and the Garment District. Tabitha also blogs for various outlets about fashion and beauty with a focus on sustainability. 
http://tabiijust.com/
Laura Volpintesta, BFA 1995 Parsons School of Design (NY and Paris), has been teaching since 1997 (BFA Fashion pattern/draping/sewing) and 2000 (AAS Fashion drawing, design, portfolio).  While on the full time faculty, she developed Parsons Fashion's first fully online fashion studio art and design class in 2008 which she still teaches. Only now, she refuses to teach the unrealistic body proportions that she learned to draw as a fashion student.  Founding Fashion Illustration Tribe, shecreates and guides online fashion art and drawing courses to foster "fashion in our own image": fashion and portfolio courses that offer an alternative to expensive, university programs by encouraging study from home that embraces sustainability, diversity and inclusion, integrity, honesty, and small business models in a non-competitive, encouraging community environment more aligned with a sustainable lifestyle. This is founded on the belief that the kinder we are to ourselves, the kinder we will be with the outside world.  She just published her first book the Language of Fashion Design on Rockport featuring designers and models from all continents and biographies of men and women with unique approaches to design, materials, and business.  She is also a homeschooling mother, doula, and  singer, primarily of Brazilian jazz and MPB, who believes celebration, affirmation, craft, color, joy, and positive energy are fundamental to fashion.  "True Fashion is both a personal and a public service".  
http://www.fashionillustrationtribe.com/
Choreographer, Jennifer Montoya, formed Touch Theory Dance and uses her background in improvisational dance to create movement which caters specifically to the strengths of the dancers. I often ask the dancers to "see each other," in rehearsal because there is a lot happening in the dance musically, technically, spatially and it can frazzle a performer. It takes focus to create great dance and when the dancers take the time to see each other it has an instant calming effect on the whole piece.
Read more at http://www.broadwayworld.com/bwwdance/article/Touch-Theory-Dance-Presents-PANDEMONIUM-214-15-20140211#osf1dV6Fv6jPOYaJ.99