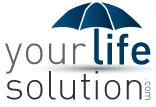 It's liberating for both myself and the customer. This product has just been released by Sagicor less than two months ago and already we have several cases in underwriting which will be approved soon
Chicago, IL (PRWEB) April 02, 2014
YourLifeSolution.com is a provider of online universal life insurance quotes and online term life insurance quotes. The service is operated by Eric Smith, an independent agent domiciled in Chicago, IL. They are today announcing their first placed, approved and in force no exam life insurance case with Sagicor Life's new product. "It's liberating for both myself and the customer. This product has just been released by Sagicor less than two months ago and already we have several cases in underwriting which will be approved soon. Our first place case was approved an issued at only about $1.30 more than the lowest cost option and was applied for, issued, and put in force in just one week. This is significantly better than the alternative of waiting 4-6 weeks for an approval and then waiting for the customer to return the necessary documents to put the coverage in force," said Eric Smith, the founder of YourLifeSolution.com.
YourLifeSolution.com's future plans involve creating a separate section of their website which specifically focuses on quoting no exam life insurance only.
YourLifeSolution.com encourages all consumers interested in permanent of term life insurance quotes to visit their site today. Information can also be obtained from Eric Smith by phone at 888.374.2764.