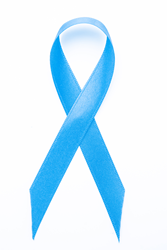 Over 37,000 new cases of prostate cancer are reported in the UK each year out of which there are 11,000 untreatable
London (PRWEB UK) 2 April 2014
Over 37,000 new cases of prostate cancer are reported in the UK each year out of which there are 11,000 untreatable cases leading to an early grave. Prostate cancer is one of the most common cancer diagnoses for men, usually developing gradually due to interaction with the male hormone, testosterone.
As these hormones bind together they target receptors in the cancer cells, increasing the rate of the growths. In some cases a rapid development of the cancerous cells can lead to rampant spreading to other areas of the body, proving fatal.
Currently there are hormone treatments available that blocks the receptors in the cancer cells so that it can no longer bind with testosterone, halting the growth of the cancer cells. Unfortunately these therapies only work for a few years, as the cancer becomes immune to the treatment, allowing the male hormones to once again control growth. Once the cancer passes into this aggressive growth pattern there are limited options for treatment.
Scientists have been searching for a way to prolong the effectiveness of these hormone treatments, with early research showing positive results in using a new protein to continue blocking the receptors, minimising cell growth.
Leading this breakthrough discovery Dr. Charlotte Bevan, senior author of the study, from the Department of Surgery and Cancer at Imperial College London, said: "Our team is seeking to design a new therapy that will help patients once the other ones have failed. There is a lot of research supporting the idea that the androgen receptor continues to drive prostate cancer growth, so we have been investigating novel methods to block this pathway."
The combined team effort of Dr. Bevan and Dr. Brooke, who was also a part of the research team, discovered certain amino acids could successfully block the male androgen hormones, mitigating resistance to hormonal therapy. This new designer protein is a hybrid of two amino acids, one capable of binding to the cell receptors and the other blocking the activity of cell growth, both aspects necessary for successful treatment.
Isolating the cause of cell resistance showed several pathways in the tumours that responded to the slightest signals of androgenic hormones. Mutations in the cancer cells also emerged, showing oestrogen and other hormones used in these treatments becoming triggers.
This therapy was successful on both of these issues when used on live cancer cells in the laboratory, even on treatment resistant samples, allowing continued therapy with hormonal treatments. The scientists hope this positive development will ultimately lead to a treatment that can completely stop the tumours progress, avoiding the "castrate resistant" stage entirely and saving the lives of thousands of men in the UK. http://bit.ly/1f5D3RY
Dr. Greg Brooke, now at the School of Biological Sciences, University of Essex and first author of the study published in the January edition of Oncotarget, http://bit.ly/1h92uDt said "These proof of principle experiments are really promising, but more work is needed before these therapies are ready for clinical trials. The next step is to continue research in cell models to refine the therapy into something that is specific, potent and easy to deliver."