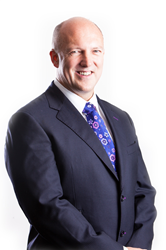 "We have a number of measures in place to ensure that our clients are not exposed to this seemingly growing trend of substandard repairs taking place after road traffic accidents. "
(PRWEB UK) 2 April 2014
Motorists involved in a road accident are statistically more likely to have their vehicle repaired properly if they – rather than insurers – pick the repairer, a recent study shows.
The Competition Commission (CC) investigation (i) found that three times as many vehicles were not properly repaired where the insurer picked the repairer compared to the client (ii).
The study is part of a year-long investigation into the costs incurred by drivers after an accident amid concerns over the rising premiums and the market forces causing them.
The CC has found that following an accident too many repairs are not completed to the required standard.
Overall, the CC estimates that drivers are paying up to £200m too much for car insurance on an annual basis because of the inflated cost of settling not-at-fault claims.
(ii) Alasdair Smith, CC deputy chairman and chair of the private motor insurance investigation group, said: "Our provisional view is that many drivers of the UK's 25 million privately registered cars are footing the bill for unnecessary costs incurred during the claims process following an accident. These costs are initially borne by the insurers of at-fault drivers, but they feed through into increased car insurance premiums for all drivers.
"In most cases, the party managing the accident claim, typically a non-fault insurer or intermediary, is not the party liable to pay the costs of the claim. There is insufficient incentive for insurers to keep costs down even though they are themselves on the receiving end of the problem."
In many cases following an accident the insurer of the 'non-fault' driver (or a claims management firm) arranges for a replacement car and repair, while the insurer of the 'at-fault' driver foots the bill, the CC report says.
According to the CC, this separation of control and liability creates a chain of interactions which result in higher costs for replacement cars and for repairs being passed on to at-fault insurers.
Such costs are compounded by the seemingly increasing occurrence of substandard repairs which may need to be rectified at a later stage and can reduce the sell on value of vehicles, further hitting motorists in the pocket.
While insurers will charge clients the excess to pay for repairs and increase their excess next time they wish to renew their cover, claims management firms like Winn Solicitors take a different approach.
Jeff Winn from road accident management firm Winn Solicitors said: "We have a number of measures in place to ensure that our clients are not exposed to this seemingly growing trend of substandard repairs taking place after road traffic accidents. We work only with our trusted repair partners and make sure that the entire post-accident process is transparent and fair for the motorists involved."
Claims management firms like Winn pursue the at fault driver's insurers for all repair costs and let the insurance company know that this should not affect the client's current or future cover.
They don't ask their clients to pay any of their excess and, crucially, they have the vehicle repaired at a reputable garage which uses manufacturer panels and parts to protect its value.
If the client's car is fairly new but the repair work is going to lower the value of it when it is sold on, they can also retrieve compensation for this drop in value.
By working only with reputable garages which use the relevant manufacturers' parts, claims management firms are able to offer our clients transparency and peace of mind that their repairs are of the required standard.
CITATION
(i) The Competition Commission report, PRIVATE MOTOR INSURANCE MARKET INVESTIGATION (provisional findings), was published on 17/12/13. Full report can be seen here: http://www.competition-commission.org.uk/assets/competitioncommission/docs/2012/private-motor-insurance-market-investigation/provisional_findings_report.pdf
The Competition Commission research into the motor insurance market – which remains ongoing – was undertaken after the Office of Fair Trading in September 2012 referred the supply or acquisition of private motor insurance and related goods or services in the UK to the Competition Commission for investigation and report.
(ii) On 17/12/13 the Competition Commission published a shortened version of the PRIVATE MOTOR INSURANCE MARKET INVESTIGATION (provisional findings) for media usage featuring quotations from Alasdair Smith. This report can be seen here: http://www.competition-commission.org.uk/media-centre/latest-news/2013/Dec/cc-seeks-to-reduce-the-cost-of-motor-insurance