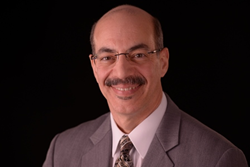 Our vision is more compelling now than it's ever been and I'm very pleased to have the opportunity to be in this role and contribute to our future success
Alexandria, Va (PRWEB) April 03, 2014
The National Hospice and Palliative Organization announced Tuesday that Senior Vice President of Access, Education and Philanthropy John Mastrojohn III has been named Executive Vice President and Chief Operating Officer of the organization.
"John has been with us now for more than seven years and came to us with a background as a provider. He served as founding director of Palliative Care and Hospice Services at Summa Health System, an integrated healthcare system located in Northeast Ohio. He brings a wealth of experience and insight to this new job," says President and Chief Executive Officer J. Donald Schumacher. "We conducted a national search and carefully vetted a number of strong candidates. At the end of this process, we determined that John was the ideal professional for the job."
Mastrojohn has more than twenty years of experience in healthcare leadership with the past fifteen years in end-of-life care. He has a Bachelor of Science in nursing from the University of Akron and holds a Master of Science in nursing administration and a Master of Business Administration degree from Kent State University. During the 2004/2005 academic year, he served as a US Fulbright Fellow in Hungary focusing on end-of-life care development.
Mastrojohn served as adjunct faculty at Kent State University, the Northeastern Ohio Universities College of Medicine, (now Northeast Ohio Medical University) and the University of Pécs, in Pécs, Hungary. He has presented nationally and internationally on a variety of hospice and palliative care issues related to access, pain management, quality improvement, and international hospice and palliative care development and has also been published in peer reviewed scientific journals on end-of-life care topics.
"It is an honor for me to serve in this role. I am delighted to work with Don, our Boards, and our leadership team in a new capacity to further refine and develop our strategy for the future. Our vision is more compelling now than it's ever been and I'm very pleased to have the opportunity to be in this role and contribute to our future success," said Mastrojohn.